Today, more and more people are taking advantage of group transportation for safety, practicality, and convenience. When you need to transport six, eight, ten, or even twenty people, you need a large vehicle. A large Las Vegas limousine is the ultimate option. From standard super stretch limos to stylish Hummer limos, there are options to satisfy all tastes and budgets. Take a look at these popular limousine options for large groups.
Giant Limo
Whether you need group transportation for a wedding, prom, sports event, or other occasion, a Giant Limo is sure to do the trick. The Giant Limousine can accommodate up to 30 passengers, while still leave ample leg room for maximum comfort. Leather wrap around seating creates the perfect place to socialize, while the 32" LCD monitors, premium sound system, fiery fiber optics, and mini bar provide all the entertainment you and your group will need. The limo is also equipped with DVD, AM-FM, and MP3 connectivity, allowing you to watch a flick or play your favorite tunes during your ride.
Super Stretch SUV Limo
The Super Stretch SUV Limo is a massive vehicle with a total capacity of a whopping 28 passengers. Top amenities include leather wrap around seating, 32" LCD monitor, DVD and MP3 connectivity, premium sound system, fiber optics, and a mini bar. The spacious limo makes traveling as a group a breeze. The roomy passenger compartment has plenty of room for groups of friends, co-workers, or family members looking to travel together and avoid the hassles of driving separate vehicles.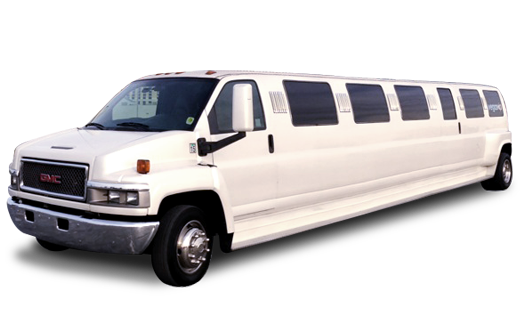 Up to 30 Passenger
Luggage Capacity: 2
book giant limo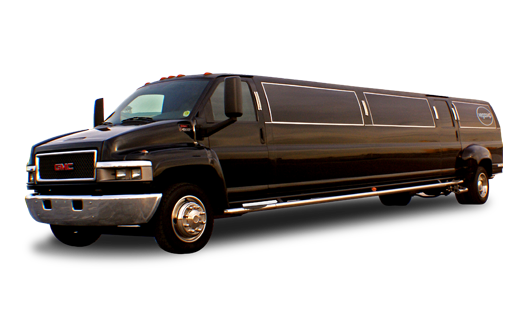 Up to 28 Passenger
Luggage Capacity: 2
BOOK Super Stretch SUV Limo
Hummer Limo
Standard-size Hummers are a popular vehicle option all on their own. When you combine a Hummer with a limousine, you've got an incredible mode of transportation that is sure to impress everyone you come across. The Hummer Limo can accommodate up to 20 passengers and offers plenty of plush leather seating for total comfort. Inside the vehicle you'll find two 15" LCD TVs, DVD and MP3 connectivity, fiber optic lighting, a premium sound system, and a mini bar. Available in classic black for all occasions and vibrant pink for the ladies, the Hummer Limo is a stylish option for your nights on the town.
Limo Bus
The Limo Bus is essentially a party on wheels. With the ability to accommodate up to 30 passengers, this oversized limo is the perfect vehicle for bachelor parties, bachelorette parties, and more. Wide storage compartments make it easy to transfer luggage and other items with ease. The multi-colored LED lighting and bass blasting sound systems give the limo a club-like feel. As the party capital of the world, your trip to Vegas isn't complete without a ride in the Limo Bus.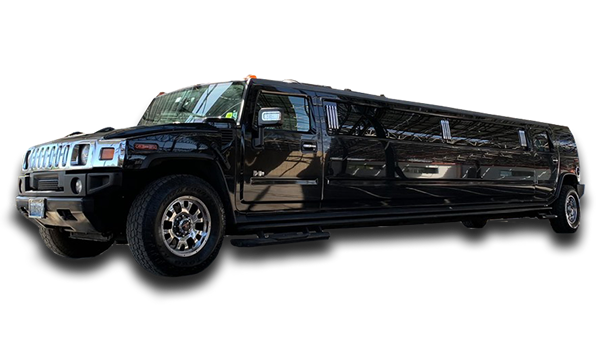 Up to 16 Passenger
Luggage Capacity: 2
book hummer limo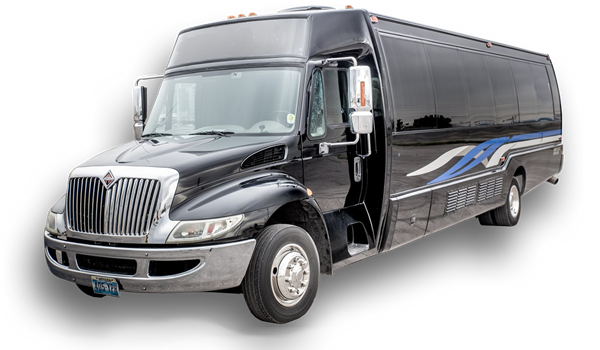 Up to 20 Passenger
Luggage Capacity: 2
book Limo Bus
F650 Batman Limo
If you love the superhero genre, you'll love the F650 Batman Limo. The limo is given its name due to a large Batman logo that adorns the wall between the driver and passenger compartments. Multi-colored lights surround the logo for an eye-catching effect. In addition to a great design, the Batman Limo also has numerous other perks. It can accommodate up to 26 passengers and features premium leather seating, two minibars, TV, DVD player, disco light, and a high-energy stereo system.
Dodge Challenger Limo
The Dodge Challenger Limo has the power of a Dodge Challenger with the space of a luxury limo. Fit up to eight of your closet friends in this limo for an unforgettable night on the town.
The Dodge Challenger Limo is decked out with the latest in lighting and audio equipment. With its dark tinted windows, you have complete privacy as you enjoy riding to your destination. This iconic vehicle is perfect for corporate events, birthday parties, graduations, anniversaries, and other special life evens.
VIP Limo Packages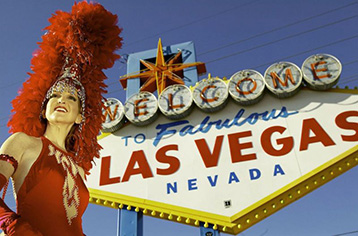 WELCOME SIGN

✔ Pick up from your hotel

✔ Two hours Las Vegas strip tour

✔ Welcome sign photo stop

✔ Drop off to your hotel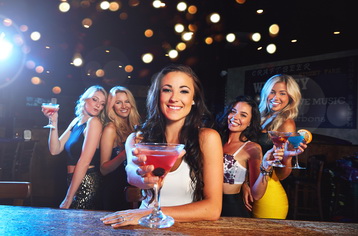 BACHELORETTE PARTY

✔ Pick up from your hotel

✔ Hummer Limo Transportation

✔ VIP entry to 3 nightclubs

✔ No Line, No Cover, Gratuity Included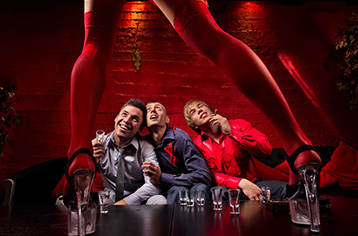 STRIP CLUB TOUR

✔ 4 hour SUV Limo Charter

✔ VIP entry to Nightclub

✔ VIP entry to Strip Club

✔ No Line, No Cover, Gratuity Included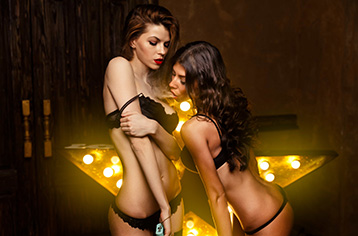 BACHELOR PARTY

✔ Pick up from your hotel

✔ VIP entry to 3 strip clubs

✔ VIP Host

✔ All Inclusive