Amenities
-Luggage Capacity: 2
-Leather Wrap around seatings
-32" LCD monitors
-Bottoms of seats with fiber piping, Disco Light, Laser Light, Strobe Light
-Dynamic AM-FM CD Sound System
-Fiery Fiber Optics
-Mini Bar
-DVD, VCR, XM Radio, MP3 Connectivity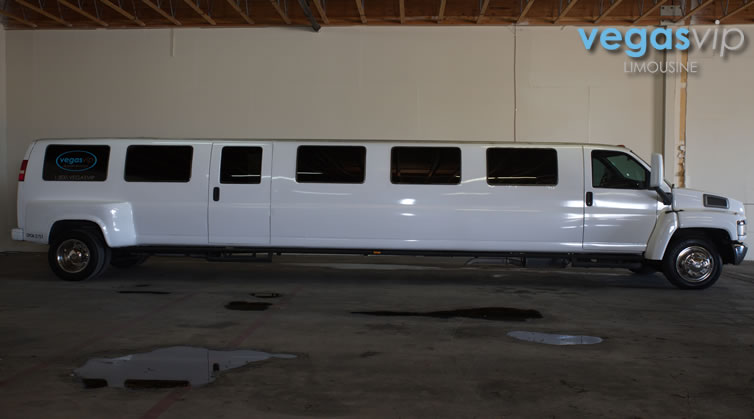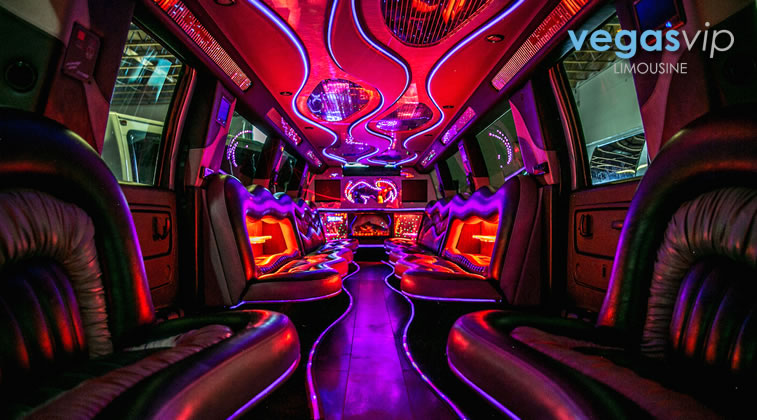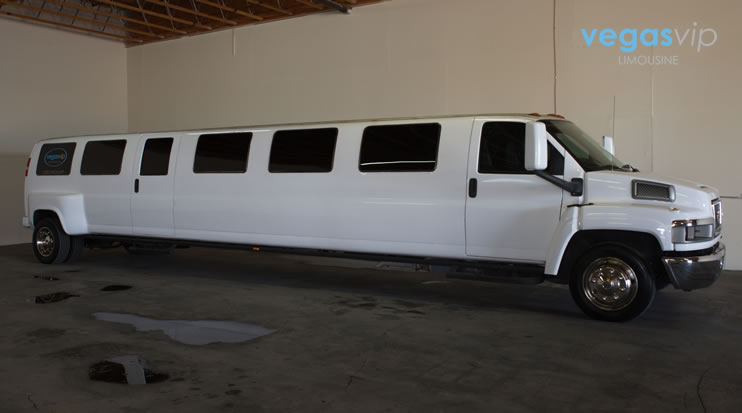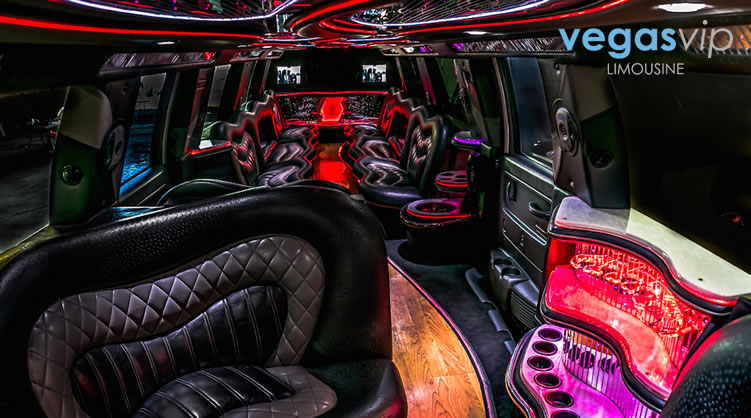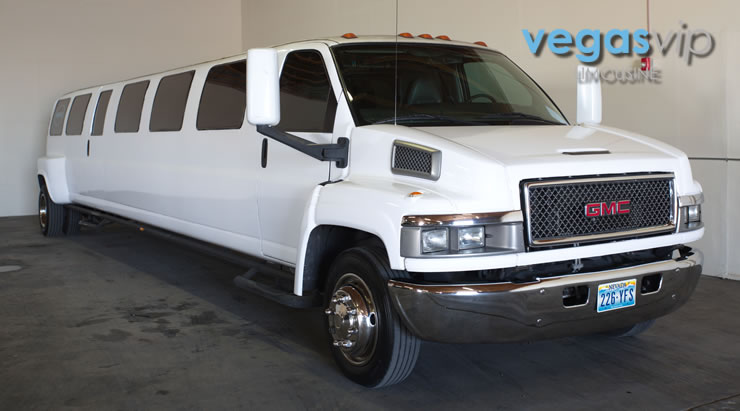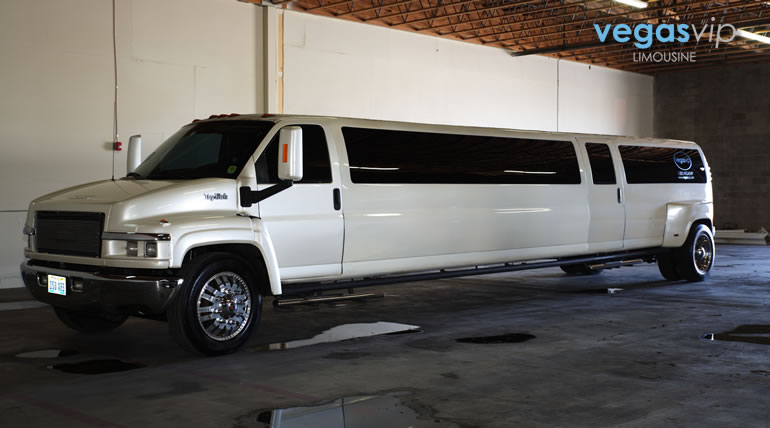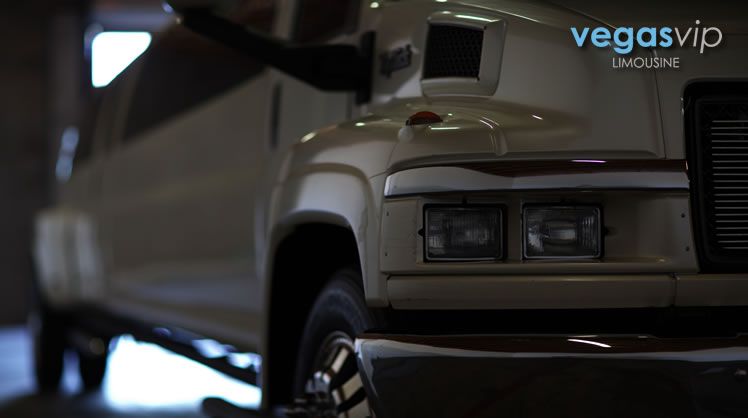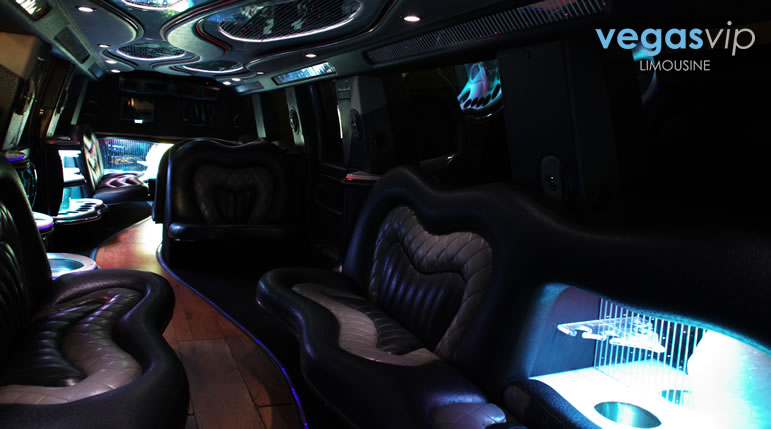 Giant Limo
Though spending a little time in Las Vegas may lead you to believe otherwise, but there is such a thing as overkill - and the Giant Limousine teeters successfully on that border without crossing over. Large enough to fit up to 45 passengers - larger than the biggest party bus - the Giant Limo is the perfect choice of vehicle for those expansive guest lists. Rather than have everybody waste their gas, show up at different times, or even get lost on the way, reserving this massive SUV-like beast will ensure a sense of order for your event while providing a completely comfortable and private experience on the road.
When you step aboard the Giant Limo, you may find yourself staring down a massive "hallway"-like seating arrangement. Bench-style seats line both sides of the limousine, an arrangement that allows for optimal conversation as the ride wears on. That is, if the evening even allows for steady conversation.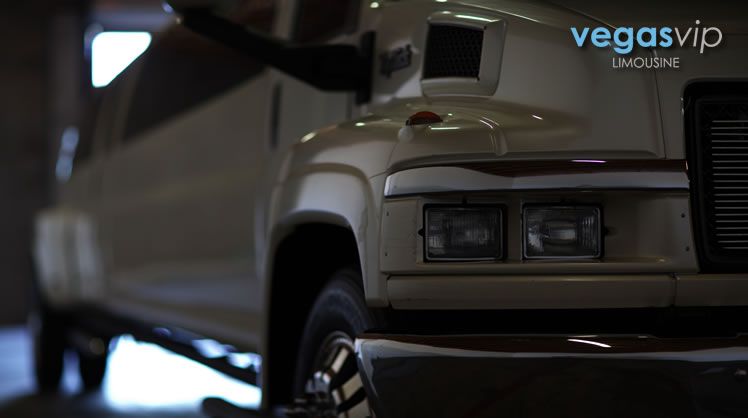 One thing that the Giant Limousine can easily act as is a nightclub on wheels. While it may feel weird to do so at first, you and your fellow passengers will be able to rise up out of your seats for a little on-the-road dancing, especially since you'll have complete control of the music that pours of the vehicle's on-board surround sound system. This vehicles ceiling sits an impressive 6 ft above its luminescent floor, offering head room needed for any average sized passenger to stand. Whether you bring aboard your favorite CD or an MP3 player stocked with all of your favorite tunes, the Giant Limo is equipped to handle all situations. Turn up the bass and get the music going and before long, you'll forget that you were ever had a destination.
Rather than offer just a simple experience that consists of sitting in your seat exchange the same, tired stories, the Giant Limo ensures that no party has even a second of dullness. Comprised of up to 3 different levels and a multitude of flat screen televisions, this monster limo mixes the space of a party bus with the extremely luxurious nature of a limousine. If you and your significant other need a moment of privacy, these vehicles also come with separate VIP rooms. Unheard of in any vehicle outside of a coach bus or an airplane, the on-board VIP room is an impressive addition to a vehicle that typically only serves as a one-spaced transportation. Of course, you can't forget the on-board mini-bar, which will only serve to keep the party going.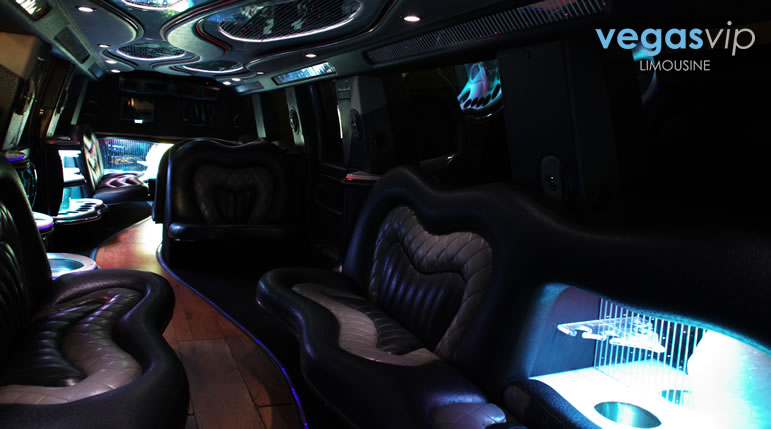 Whether you're dealing with a rather large bachelor / bachelorette party or you want to streamline the process of getting family together for a family reunion, the Giant Limousine is the perfect vehicle for your occasion. Between its expansive size, privatized sections, and abundance of high end amenities, there are few people that could deny the amazement that comes from just witnessing one of these vehicles.