Being a Las Vegas nightlife connoisseur is no easy task. From knowing exactly where to hang out to having suitable arrangements for transportation if you plan on indulging, there is plenty of planning involved in the successful execution of a night out in Sin City. Some may be overwhelmed by the plethora of choices that pave the road ahead of them, but that weight can easily be lifted. It may come as a pleasant surprise, but you have the ability to base an entire packaged deal around the reservation of a limousine for your next night on the town.
VIP Limo Packages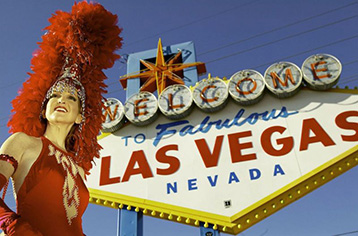 WELCOME SIGN

✔ Pick up from your hotel

✔ Two hours Las Vegas strip tour

✔ Welcome sign photo stop

✔ Drop off to your hotel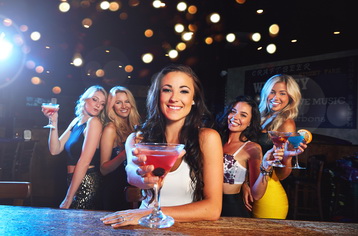 BACHELORETTE PARTY

✔ Pick up from your hotel

✔ Hummer Limo Transportation

✔ VIP entry to 3 nightclubs

✔ No Line, No Cover, Gratuity Included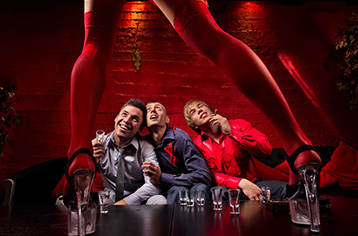 STRIP CLUB TOUR

✔ 4 hour SUV Limo Charter

✔ VIP entry to Nightclub

✔ VIP entry to Strip Club

✔ No Line, No Cover, Gratuity Included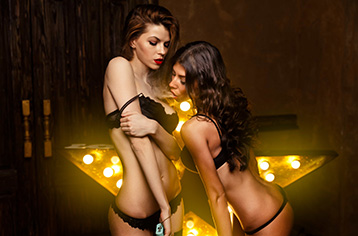 BACHELOR PARTY

✔ Pick up from your hotel

✔ VIP entry to 3 strip clubs

✔ VIP Host

✔ All Inclusive
Quiet and Classic:
When deciding on what kind of package to go with, you first need to consider which type of luxury vehicle you want to be seen in. Of course, there's the typical black or white stretch limousine. Within this classical vehicle, you'll ride the Las Vegas Strip like a celebrity. On the inside, you'll gaze out to the crowd whose eyes will inevitably fall upon you as they try to pierce the opaque window. Nestled in the comfort of this timeless transportation, you'll be able to fully customize the cabs atmosphere, ranging from the temperature to the type of music playing and even to the brightness and tone of the fluorescent lighting lining the ceiling. The classic limousine is perfect for those quiet nights on the town with a loved one or someone you're trying to impress. Your package can include pick-up and drop off at an assortment of fine dining establishments, followed by an arranged stop at one of Sin City's more intimate nightclubs, such as Chateau or Hyde.
Party Hard and in Style:
To get the full experience of the city's "party" persona, you'll have the option of choosing from some of the "higher end" rides like the stretch Hummer and stretch SUV limousines. Each of these two rides houses enough space to hold up to 14 – 20 guests, and either vehicle gives meaning to the phrase "mobile party". With complete on-board surround system, CD / DVD / MP3 player compatibility, and a mini-bar that can be fully stocked upon request, you may start to question whether you actually need to leave the limo to have a good time. Where the classic limo gives an air of sophistication, class, and potential celebrity status, transports like the stretch SUV and stretch Hummer are clear indications that, when you pull up to one of several clubs, you're intentions are to party. Arrange your package for the ultimate night of club hopping and have your driver court you from one club to the next without the worry of being over-inebriated.
There are plenty of reasons to arrange for limousine transportations in Las Vegas, but one of the more popular reasons is the cities extensive nightlife. From its infamous nightclubs to an assortment of 5-star restaurants, Las Vegas is the perfect city to feel, and party, like a celebrity.