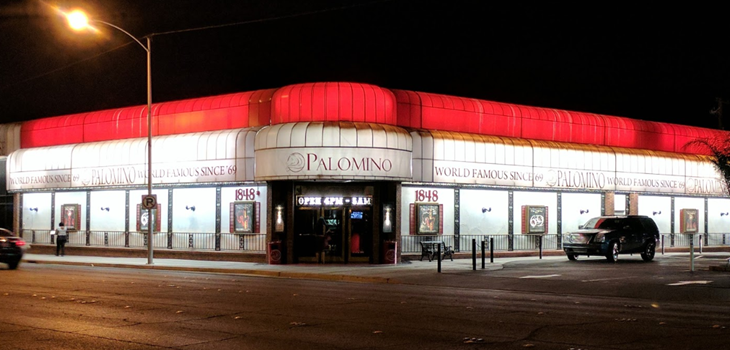 Located on Las Vegas' north side, the Palomino Club is a landmark and one of the city's most famous gentlemen's clubs. It is currently the only Las Vegas strip club that has a full bar with alcohol, as well as totally nude strippers. In addition to must-have services like lap dances, the club also offers bottle service, weekly specials, and showcases some of the most beautiful girls in the industry. Ready to experience the allure of Palomino Stripclub for yourself? Then you'll need to make a reservation with Vegas VIP Limousine. Limo service will help ensure your evening runs smoothly from start to finish.
What can you expect from professional limousine service? That depends on your unique needs. Your service can be personalized to ensure that you have reliable transportation whenever you need it, starting when you arrive to Las Vegas. Make the drive to your hotel a breeze by allowing a friendly and experienced chauffeur to drive you from the airport directly to your hotel where you can drop off your luggage and get ready for the night. Palomino doesn't open until 4 PM, allowing you plenty of time to shower and dress to impress.
Once you're ready for a night out on the town, your limo driver will be waiting to transport you to your destination. Palomino Stripclub is located directly on the Las Vegas Boulevard, meaning you'll have the chance to take in the sights as you make your way to the gentlemen's club. Whether you're flying solo or have a group of friends in tow, the Las Vegas experience will no doubt be a memorable one. As a passenger in an upscale limo, you'll have access to a wide variety of services and amenities you won't find in your average personal vehicle.
There are limousines to accommodate all size groups, from classic sedan limos for parties of one or two, to more expansive vehicles like the giant limo, Hummer limo, Dodge Challenger limo, or the massive passenger limo which can accommodate a whopping 40 to 50 people with ease. The fleet of limos at Vegas VIP Limousine also has other amazing choices, such as the limo bus, F650 Batman limo, 6 passenger limo, 8 passenger SUV, and the pink Hummer limo. No matter which you choose, you can rest assured that it will be pristine both inside and out.
One walk inside one of these limos and you'll discover a wide assortment of perks, starting with the plush seats, spacious walkways and legroom, and mood lighting that essentially turns the limo into a nightclub on wheels. These vehicles are of course fully equipped with modern audio systems and an on-board LED touch screen that allows you to personalize the lighting and climate inside the passenger compartment. Some of the limos have other excellent features, such as flat screen televisions, mini bars, and DVD players that allow you to watch a film during those longer drives. You will also have access to your own personal driver to assist you every step of the way.
Palomino Stripclub has remained a leader in adult entertainment in Las Vegas for years. The gentlemen's club has been featured on A&E, Discovery, Playboy TV, and even National Geographic. More than just a strip club, Palomino aims to bring your fantasies to life by providing plenty of space to spend time with beautiful women. From the double-pole stage to the intimate ultra-lounge, once you arrive, you'll never want to leave. If you're ready to experience Palomino Stripclub for yourself, contact Vegas VIP Limousine today to reserve limo transportation.
VIP Limo Packages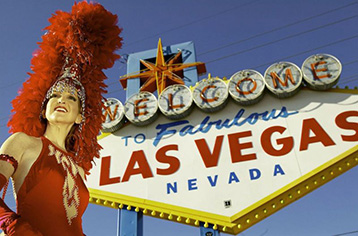 WELCOME SIGN

✔ Pick up from your hotel

✔ Two hours Las Vegas strip tour

✔ Welcome sign photo stop

✔ Drop off to your hotel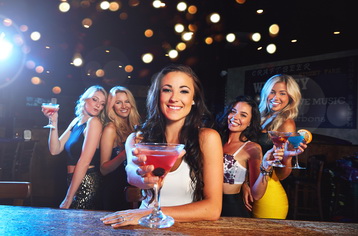 BACHELORETTE PARTY

✔ Pick up from your hotel

✔ Hummer Limo Transportation

✔ VIP entry to 3 nightclubs

✔ No Line, No Cover, Gratuity Included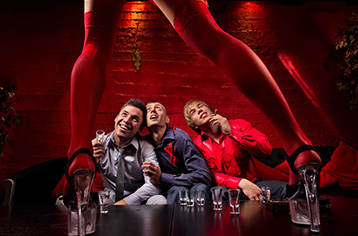 STRIP CLUB TOUR

✔ 4 hour SUV Limo Charter

✔ VIP entry to Nightclub

✔ VIP entry to Strip Club

✔ No Line, No Cover, Gratuity Included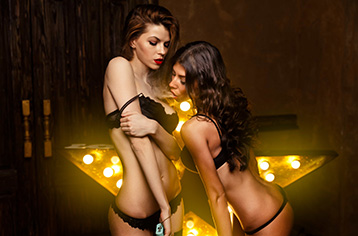 BACHELOR PARTY

✔ Pick up from your hotel

✔ VIP entry to 3 strip clubs

✔ VIP Host

✔ All Inclusive