Behind every successful corporate function is at least one individual who will reap the benefits of being able to effectively plan every aspect of the event. Be it a small meeting with out of town clients, a large convention to show off the newest services, or a trade show to bring new products to light, these events can only succeed if everything is meticulously planned out ahead of time. While there are obvious needs such as a venue to hold the event and a block of room reservations for travelers, sometimes there are aspects that are easily overlooked.
With public transportation at a high, one may forget entirely that their companies out of town guests will be without vehicle, and while you may feel like you can rely on the hotel's personal shuttle service, why not take the extra step of arranging for transportation and avoid the risk of having sorely disappointed and inconvenienced clients. Impress your out of town guests with a personalized limo service that will cart them back and forth from their hotel to the event each day. Outside of giving them the convenience of avoiding public transportation, the arranged limo ride is sure to lift their spirits and give them the impression that your company is a viable one to invest in.
You could cheap out and send a small town car or shuttle bus to act as the sole source of transportation during the event. A town car, though, is smaller and can typically only hold 4 individuals; its best not to split up people that are familiar with one another, as their solidarity may end up making them uncomfortable and, in the end, displeased with the overall feeling of the event. Shuttle buses have the exact opposite scenario when it comes to space, but the look and feel of these commuter vessels will do little to impress any respectable businessman. While you can guarantee pristine service with a shuttle bus, you want your guests to feel welcomed and want their presence to seem appreciated.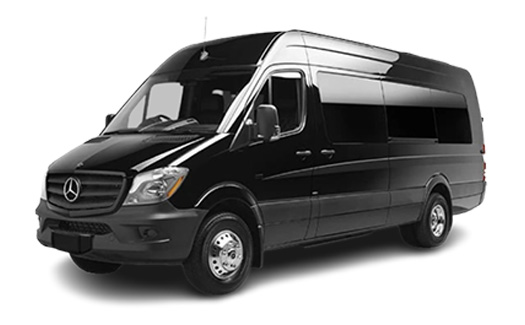 Up to 14 Passenger
Luggage Capacity: 2
BOOK EXECUTIVE SPRINTER LIMO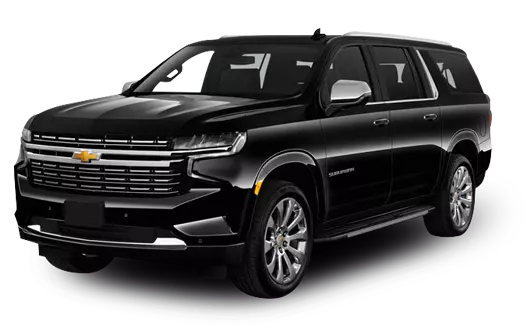 Up to 6 Passenger
Luggage Capacity: 4
book SUV Limo
Depending on what type of even you're planning for, you'll be given access to several different types of limousines. The most basic of these vehicles fits the bill for a low key corporate event, where room for 6 or 7 people is needed; if more space is required, the super stretch limousine can comfortably seat up to 14 passengers. When expecting much larger parties, ranging up to 20 guests, the SUV and Hummer limousines offer an air of class. Once on-board one of these vessels, passengers will be able to take complete control over their environment with a LCD touch screen that controls the radio, climate, and lighting.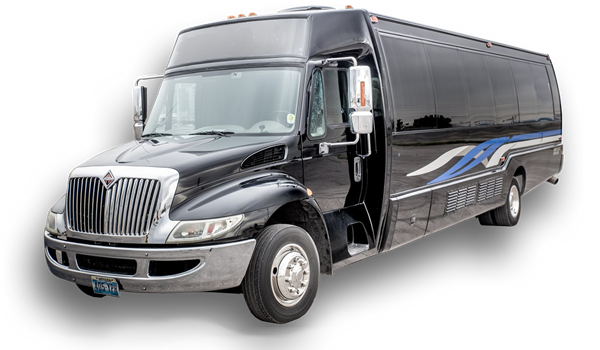 Up to 20 Passenger
Luggage Capacity: 2
book Limo Bus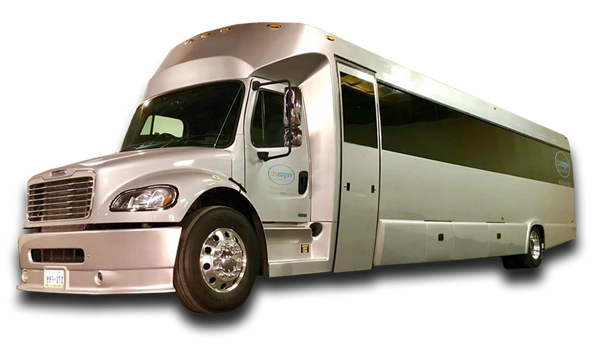 Up to 40 Passenger
Luggage Capacity: 20
BOOK SUPER LARGE PARTY BUS
Don't risk disappointing your out of town guests, especially if your company relies on their money. Go the extra mile and arrange for transportation to and from the venue during the duration of the event - and be sure to surprise them with airport pick-up and drop-off as added bonus'.
VIP Limo Packages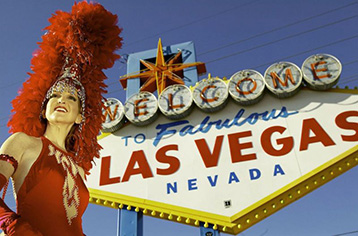 WELCOME SIGN

✔ Pick up from your hotel

✔ Two hours Las Vegas strip tour

✔ Welcome sign photo stop

✔ Drop off to your hotel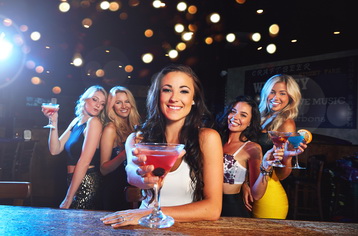 BACHELORETTE PARTY

✔ Pick up from your hotel

✔ Hummer Limo Transportation

✔ VIP entry to 3 nightclubs

✔ No Line, No Cover, Gratuity Included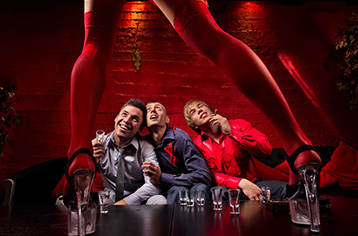 STRIP CLUB TOUR

✔ 4 hour SUV Limo Charter

✔ VIP entry to Nightclub

✔ VIP entry to Strip Club

✔ No Line, No Cover, Gratuity Included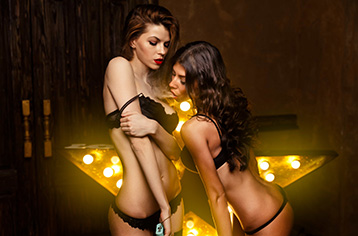 BACHELOR PARTY

✔ Pick up from your hotel

✔ VIP entry to 3 strip clubs

✔ VIP Host

✔ All Inclusive