It is approximately a 4 1/2 hour drive from the City of Angels to Sin City, one that spans a long stretch of nothing but desert and mountain ranges. When you're not driving through bland scenery, you're stuck in an endless stream of bumper to bumper traffic on any of California's congested highways. If you had the option of being tucked away in your own little world during what should be a fairly simple drive, would you take it, no matter the cost? If your answer is yes, then you'll be pleased to know that you can charter a limousine from Los Angeles, CA to Las Vegas, NV.
Though it may seem like a boring drive no matter how you spin it, if there is one thing the comfort of a limousine can offer, it is a smooth enough ride that could allow you to take a little nap through the extensive journey from one city to the next. With complete control of the vehicle's cab, you can even arrange for some soft mood music to help lull you off into a peaceful dreamland. Have a selection of songs that help you pass the time? Each limousine comes with MP3 capabilities for a completely personalized experience.
If you aren't much of a car sleeper then there is certainly plenty more that a limousine offers as a means of passing time. You've always dutifully followed and respected the laws of having no open alcoholic beverages in your car - but now it's time to drop the goody-two-shoes act, break open a bottle of champagne or a carafe of vodka, and enjoy being a rebel - in a completely legal sense. The on-board mini-bar acts as the perfect stress reliever and timer passer as the only limit to how much you can drink is what is available in the bottle. Even if you're not big on your liquor, your limousine mini-bar will be stocked with thirst quenching bottled water and cans of soda.
To make the 4+ hour drive a bit more eventful, your limousine will also come equipped with a surround sound stereo system that will blast out tunes as if you're in a nightclub. Mixed with controllable LED and optic lighting strung throughout the limousine's roof, you can easily create a party atmosphere on the go. Attached to the surround sound system is a CD / DVD player, with one to two televisions scattered throughout the cab. Pop in your favorite movie or CD, and you'll easily have several hours worth of entertainment to pass the time.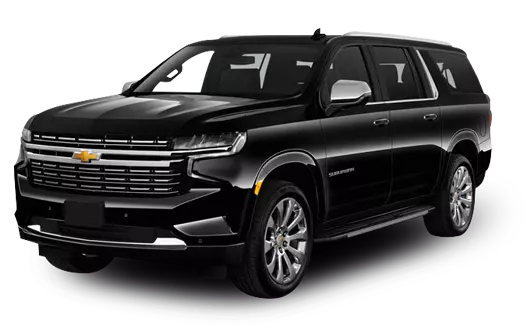 Up to 6 Passenger
Luggage Capacity: 4
book SUV Limo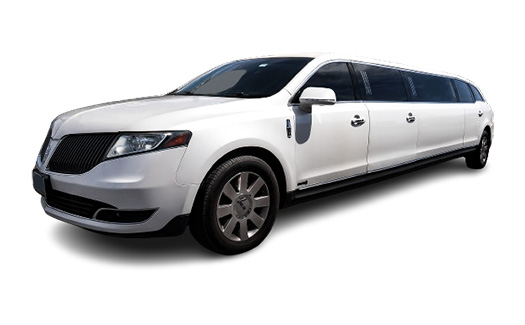 Up to 8 Passenger
Luggage Capacity: 2
book Super Stretch Limo
The concept of making the 4+ hour drive in a stretch limousine may seem like an odd one, but it will end up being an experience you are sure to never forget. Why deal with the long and lonely desert roads behind the wheel when you can pay somebody else to deal with it for you?
VIP Limo Packages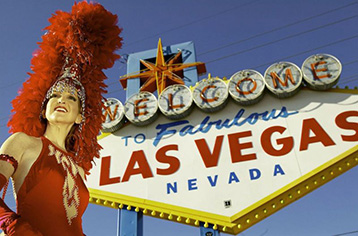 WELCOME SIGN

✔ Pick up from your hotel

✔ Two hours Las Vegas strip tour

✔ Welcome sign photo stop

✔ Drop off to your hotel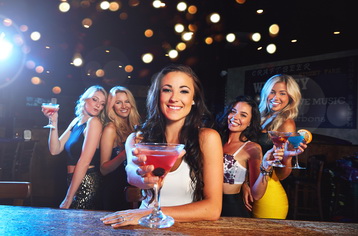 BACHELORETTE PARTY

✔ Pick up from your hotel

✔ Hummer Limo Transportation

✔ VIP entry to 3 nightclubs

✔ No Line, No Cover, Gratuity Included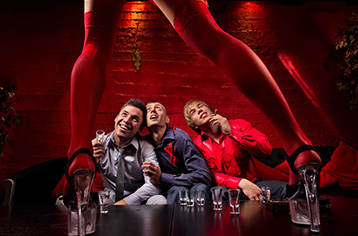 STRIP CLUB TOUR

✔ 4 hour SUV Limo Charter

✔ VIP entry to Nightclub

✔ VIP entry to Strip Club

✔ No Line, No Cover, Gratuity Included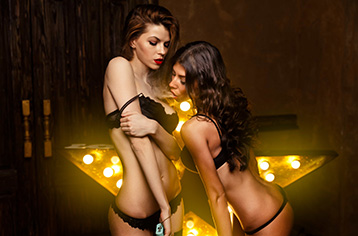 BACHELOR PARTY

✔ Pick up from your hotel

✔ VIP entry to 3 strip clubs

✔ VIP Host

✔ All Inclusive