ASD Las Vegas runs from March 19th through the 22nd in 2017 at the Las Vegas Convention Center. The leading retail merchandise trade show for consumer goods offers attendees amazing wholesale prices which allow for greater profit margins. During ASD Marketweek, attendees can attend nine shows that offer the largest selection of affordably priced merchandise in the U.S. In fact, the floor is filled with high-quality choices at every wholesale price, from small to large-sized retail businesses. This is one of the only shows that allow buyers to purchase wholesale goods directly from overseas. If you're in retail, this is a show you won't want to miss.
Each year, the ASD Las Vegas typically sees more than 45,000 buyers from over 88 countries. Retail professionals from all sectors attend the show, including those that work in convenience stores, grocery stores, gift shops, and fashion boutiques. While the main purpose of the ASD is to connect buyers with unique merchandise that can help set their stores apart, it also enables buyers to make their merchandise achieve more impressive profit margins with the help of thousands of ASD exhibitors and vendors found exclusively on the show floor. Of the thousands of industry professionals that attend ASD Las Vegas, about 98 percent of attendees have major purchasing power.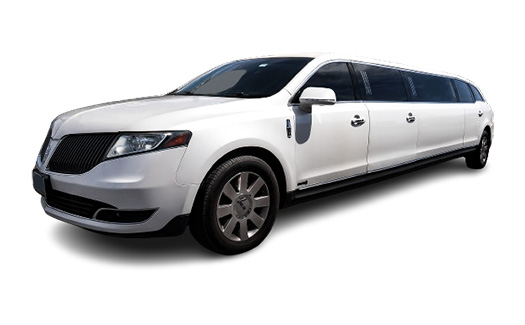 Up to 8 Passenger
Luggage Capacity: 2
book Super Stretch Limo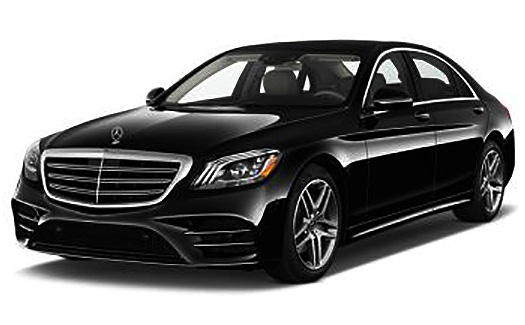 Up to 3 Passenger
Luggage Capacity: 2
book Sedan Limo
If you've registered for the ASD Las Vegas convention, your next step is to secure transportation. You don't want to deal with an unreliable taxi cab or car rental. The best option for traveling around Las Vegas is with a luxury vehicle service. Hiring a limo service isn't just for the rich and famous anymore. This affordable option is perfect for individuals or groups traveling to Vegas for conventions or trade shows. A limo is not only more stylish and comfortable than your standard taxi or rental car; it's also more reliable and better equipped with features to make your ride fun and relaxing.
One of the biggest reasons that people choose a luxury vehicle rental is for the quality of service. With a professional and experienced driver behind the wheel, you know that you'll arrive to the convention on time. You can also avoid driving on highways, heavy traffic, finding parking, and dealing with traffic fees. Of course, a limousine is also an incredible way to travel in style. Sit back on the plush seating, grab a chilled drink from the mini bar, and listen to your favorite station on the premium sound system.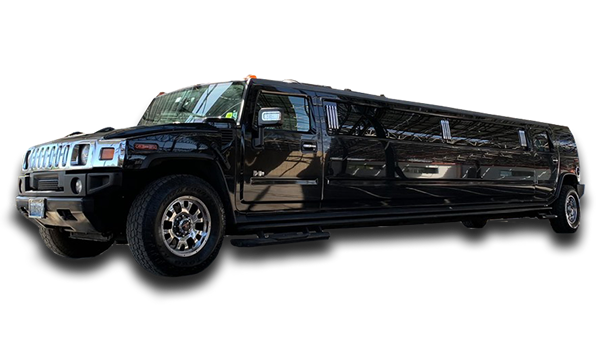 Up to 16 Passenger
Luggage Capacity: 2
book hummer limo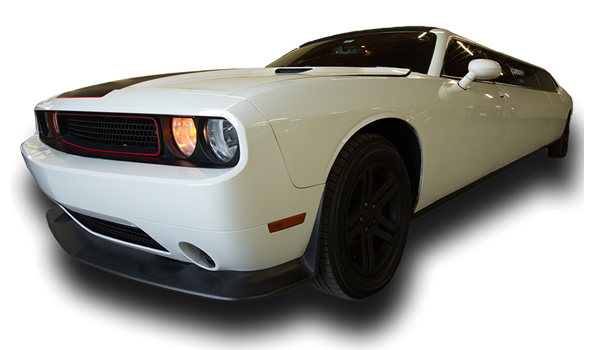 Up to 8 Passenger
book Dodge Challenger Limo
Don't rely on taxi cabs or rental cars to get you around Vegas. For the best quality service at a price you can afford, go with Vegas VIP Limousine. Our popular limo service offers everything you need for VIP style transportation. The fun begins when you arrive to Vegas. Our professional driver will be waiting for you at the airport to transport you to your hotel or other destination of choice. When you're ready to attend the ASD Las Vegas, you'll be picked up at the designated time and brought to the show.
We offer an impressive fleet of vehicles to accommodate all size groups. Our sedan limo, 6 passenger limo, and 8 passenger limo are perfect for small to mid-size groups, while our giant limo, super stretch SUV limo, Hummers, party bus, limo bus, and Dodge Challenge limo are excellent for larger groups of up to 30 or more. You'll find everything you need inside our pristine vehicles to make your ride relaxing, from the plush leather seating to the floor and ceiling mounted LED lighting. For more information about our luxury vehicle services, contact Vegas VIP Limo today.
VIP Limo Packages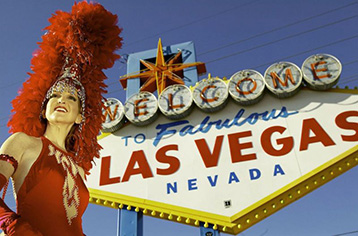 WELCOME SIGN

✔ Pick up from your hotel

✔ Two hours Las Vegas strip tour

✔ Welcome sign photo stop

✔ Drop off to your hotel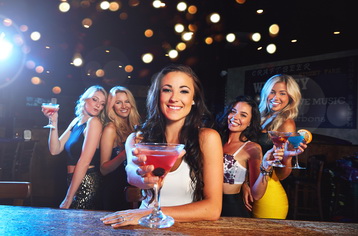 BACHELORETTE PARTY

✔ Pick up from your hotel

✔ Hummer Limo Transportation

✔ VIP entry to 3 nightclubs

✔ No Line, No Cover, Gratuity Included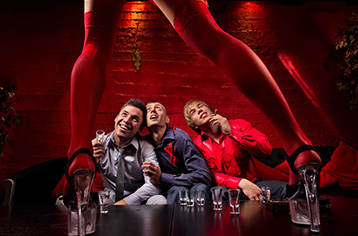 STRIP CLUB TOUR

✔ 4 hour SUV Limo Charter

✔ VIP entry to Nightclub

✔ VIP entry to Strip Club

✔ No Line, No Cover, Gratuity Included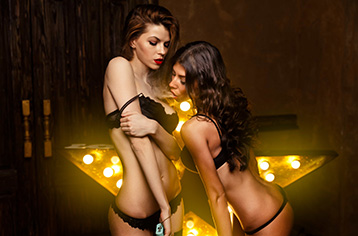 BACHELOR PARTY

✔ Pick up from your hotel

✔ VIP entry to 3 strip clubs

✔ VIP Host

✔ All Inclusive