When you're being honored for taking the plunge into the married life, there's no reason why you should have to partake in some boring, activity-less night that culminates in a lonely drive home to your future spouse. Rather, you should be living it up the best you can, and in Las Vegas, that is a feat not too hard achieved. Though there may be a line-up of events planned in your honor, you still want to make sure you ride to these venues in style. That's where a limousine rental comes in – and for a price, you and your best friend attending to your bachelor party could be traveling like a celebutant.
Bachelor Party Friendly Limos
Stretch SUV and Superstretch SUV
Depending on how many people you plan on traveling with, and how extravagant you want the ride to be, there is a selection of several different limousine types to choose from. You know you're above the basic, black or white stretch limousine, but you can easily rely on something more along the lines of a stretch SUV to act as your chariot. Gather up to 20 other guests and ride in oversized style with the stretch or superstretch SUV. Plush bench-style seating is complimented by an assortment of mood lighting that is perfect for setting the tone of the night. Enjoy the added benefits of surround sound and available MP3 player attention / CD player.
Hummer Limousine
While its life began as a reliable military transport, one genius came up with the concept of making the Humvee a standard civilian SUV. Another genius took that concept a step further and stretched out the militaristic vehicle to create the 20 passenger Hummer Limousine. You won't feel small in this beast of a transport as you and 19 guests can spread out and enjoy high end amenities like an on-board mini-bar and passenger-controlled privacy screen. You may be accused of overcompensating, but only by those jealous of your extremely cool ride. A LCD touch panel grants you control of anything ranging from the climate to the stereo system.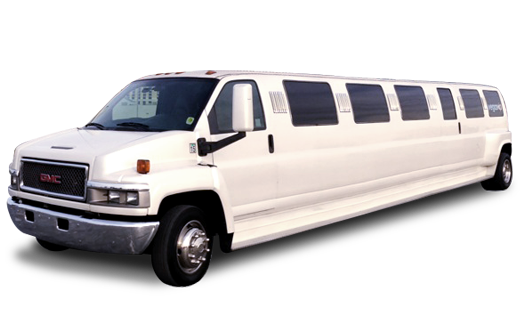 Up to 30 Passenger
Luggage Capacity: 2
book giant limo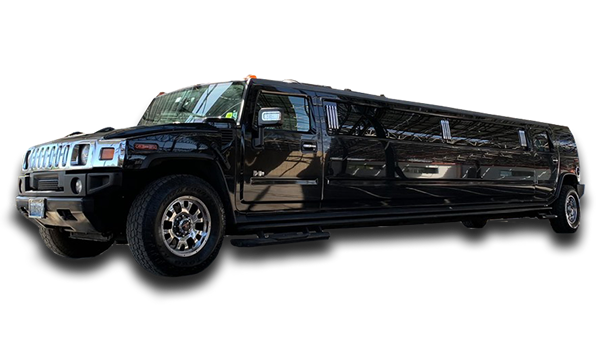 Up to 16 Passenger
Luggage Capacity: 2
book hummer limo
Party Bus
You won't find yourself riding in a converted yellow bus if you go the Party Bus route. This 40 passenger behemoth is the ultimate in event transportation. Its oversized cab can comfortably fit 40 passengers, but may be better utilized with a somewhat smaller and rowdier crowd. Certain variations of the party bus may include an on-board stripper pole and full service bar, creating the ultimate mobile party. Comfort won't be sacrificed with this bus as each bench-style seat is padded in only the most comfortable leather.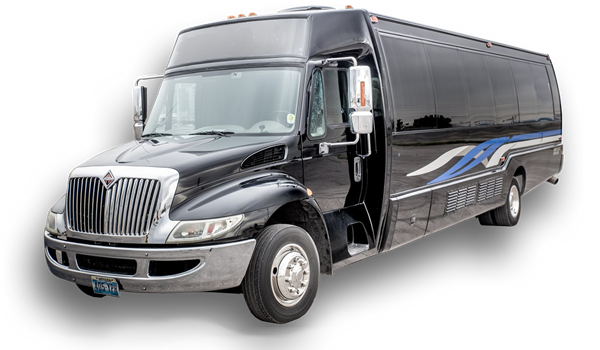 Up to 20 Passenger
Luggage Capacity: 2
book Limo Bus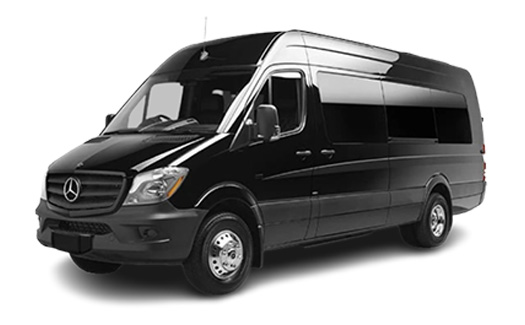 Up to 14 Passenger
Luggage Capacity: 2
BOOK EXECUTIVE SPRINTER LIMO
No matter how you decide to spend your bachelor party, you deserve the best transportation that money can buy. Don't bother with the concept of car pooling when you can have your groomsmen chip in to rent you a luxurious, classy limousine to take you around town. If you've ever wanted to be one of those fools on the Strip screaming at that top of your lungs to passers-by through tinted windows, a limousine rental is the best way to accomplish that.