For some occasions, class and style are lower on the importance list than space and practicality. In these instances, you won't want to turn your attention to any sort of limousine as you'll be spending money needlessly. Rather, you'll want to pay close attention to a shuttle service. With a shuttle service, you're paying for the service itself and not for any added amenities like a mini-bar or interior mood lighting. These services are practical and affordable and, as a little bonus, are still nice than having to deal with a local taxi company.
There are several reasons why one would want to rely on a shuttle service over renting a full sized limousine or town car. First off, it is a huge money saver in many different ways. For one, if you're being picked up and dropped off at the airport, you won't have to worry about leaving your car behind and paying the ridiculously high parking prices. Where parking in McCarren International Airport's long term parking can run you well over $100 and you still have to go through the hassle of driving yourself, relying on a shuttle service is both affordable and extremely convenient for those long business trips where your car may sit there for quite a while.
One other use for a shuttle service may actually help improve your status within your company. Depending on the industry you work in and the position you hold, you may be put in charge of transportation for any in-bound traveling corporate guests and event speakers for your companies latest conference or event. With the use of a shuttle service, you can guarantee that not only will you save your company and the guests of your company money, but it'll give your boss something else to think about when he or she is considering give you that raise you deserve. Arrange for the shuttle to pick up multiple passengers and car them back to their respective hotel(s), and then have transportation arranged for them to get to the actual event. With services like this, there's absolutely no way you can lose out.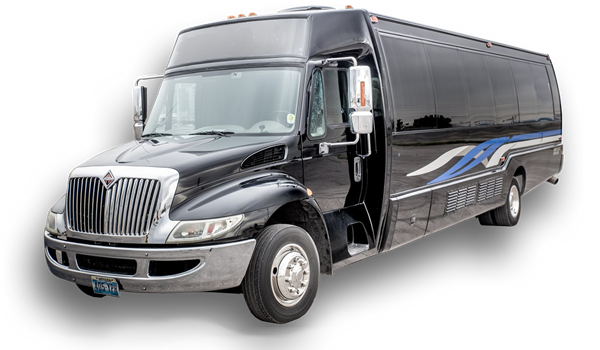 Up to 20 Passenger
Luggage Capacity: 2
book Limo Bus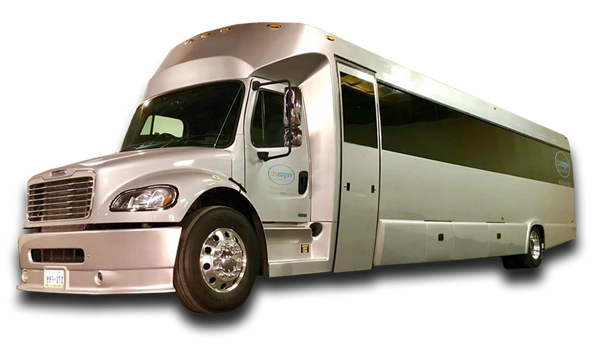 Up to 40 Passenger
Luggage Capacity: 20
BOOK SUPER LARGE PARTY BUS
While it may seem like the least favorable option for an event like a wedding or bachelor party, a shuttle offers an affordable - and still nice looking - alternative to a limousine. Especially if you have a large party to transport, the shuttle service will ensure you have space for everyone that needs to be carted to and from venues. Keep your extensive bridal party in one vehicle or cart around your smaller family in one of these shuttles.
From airport delivery to corporate event transportation, there are numerous reasons why you would want to forgo the more expensive option of a limousine for the less elegant option of a shuttle service. The friendly service and prompt arrival will leave you feeling relieved that you saved the extra couple of bucks.