Amenities
-Decked out with the latest audio and lighting system
-Dark tinted windows at the multiple camera flashes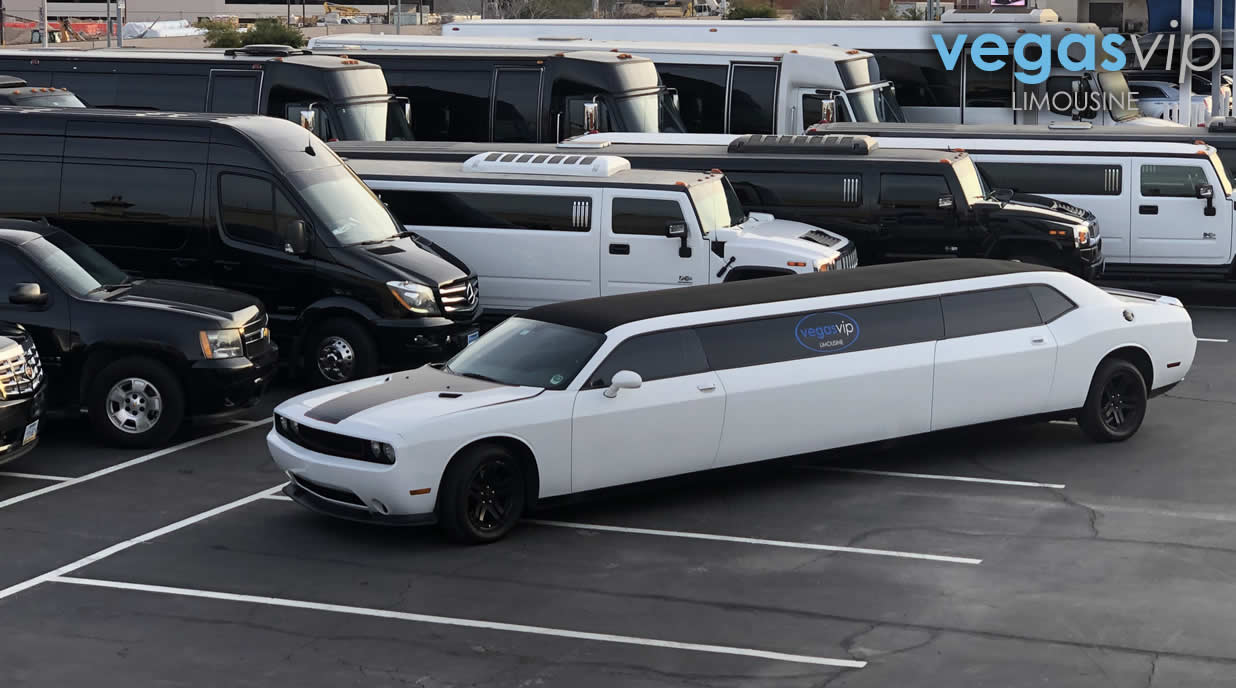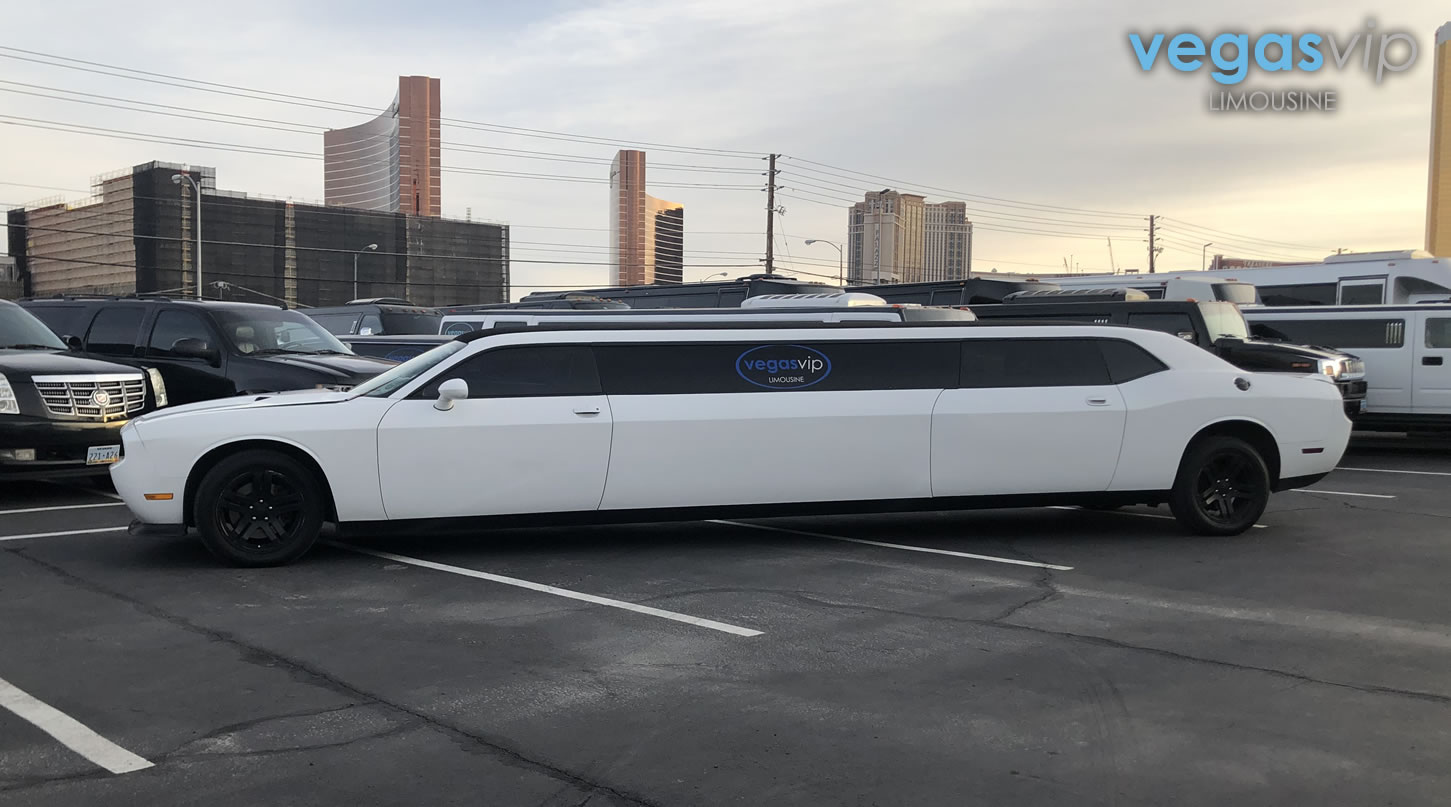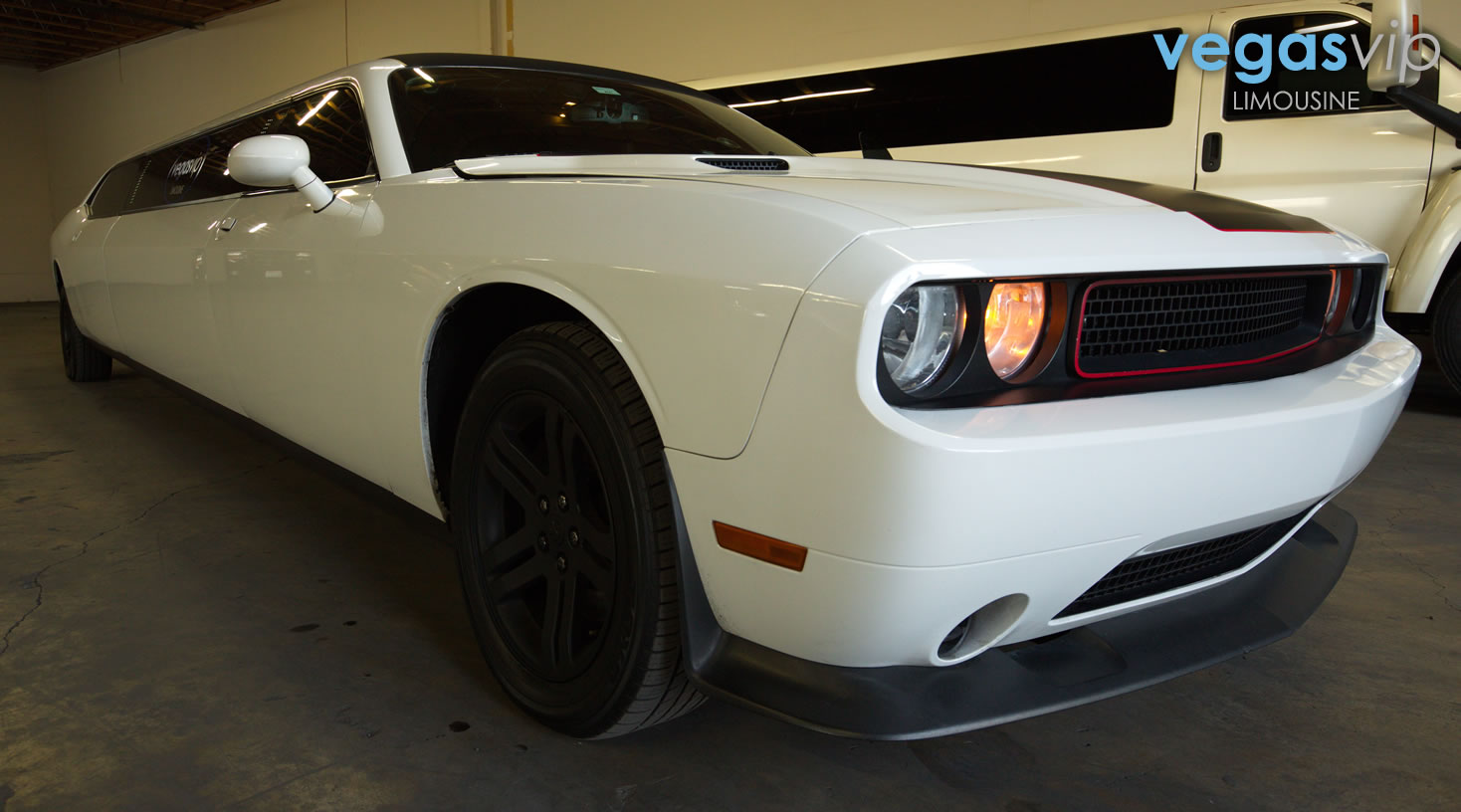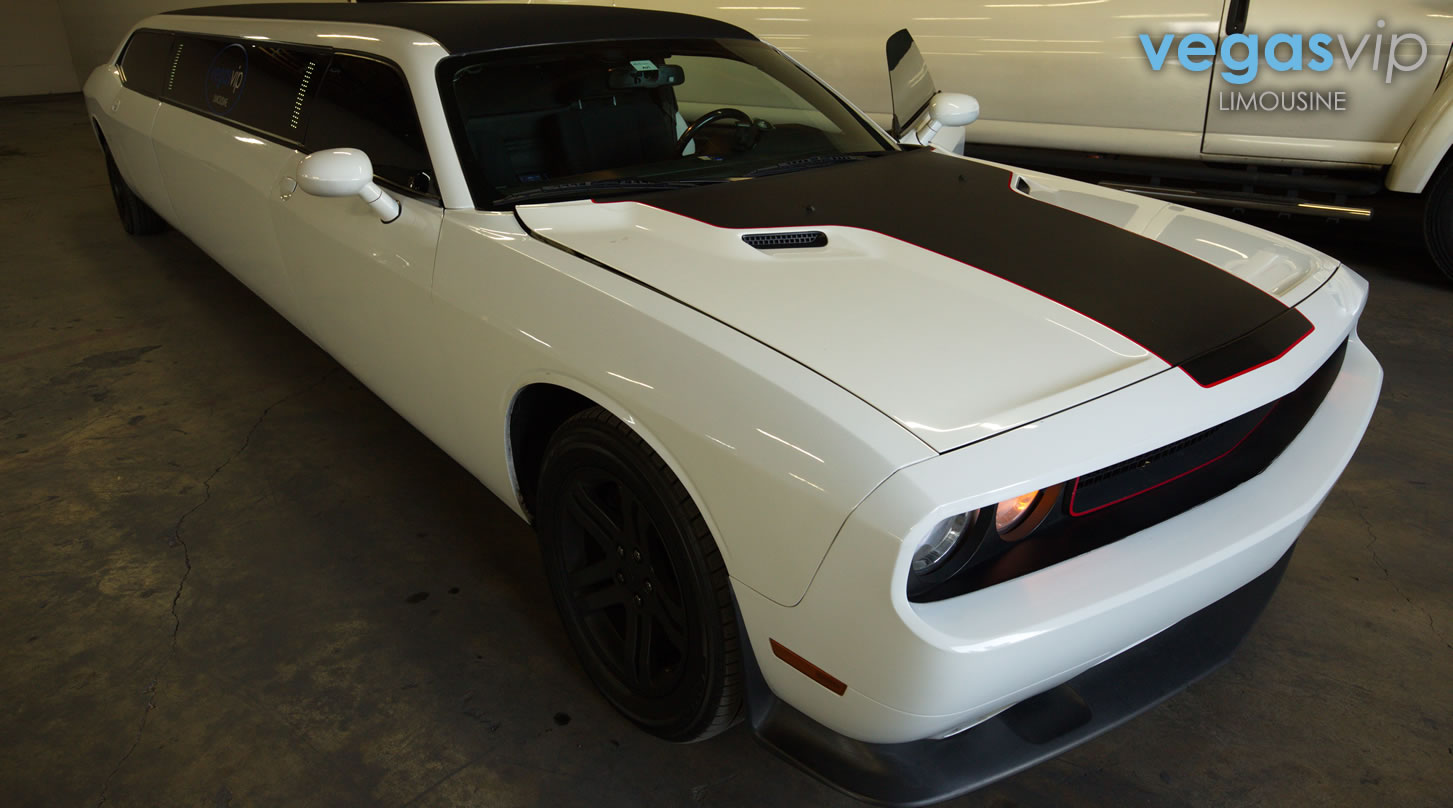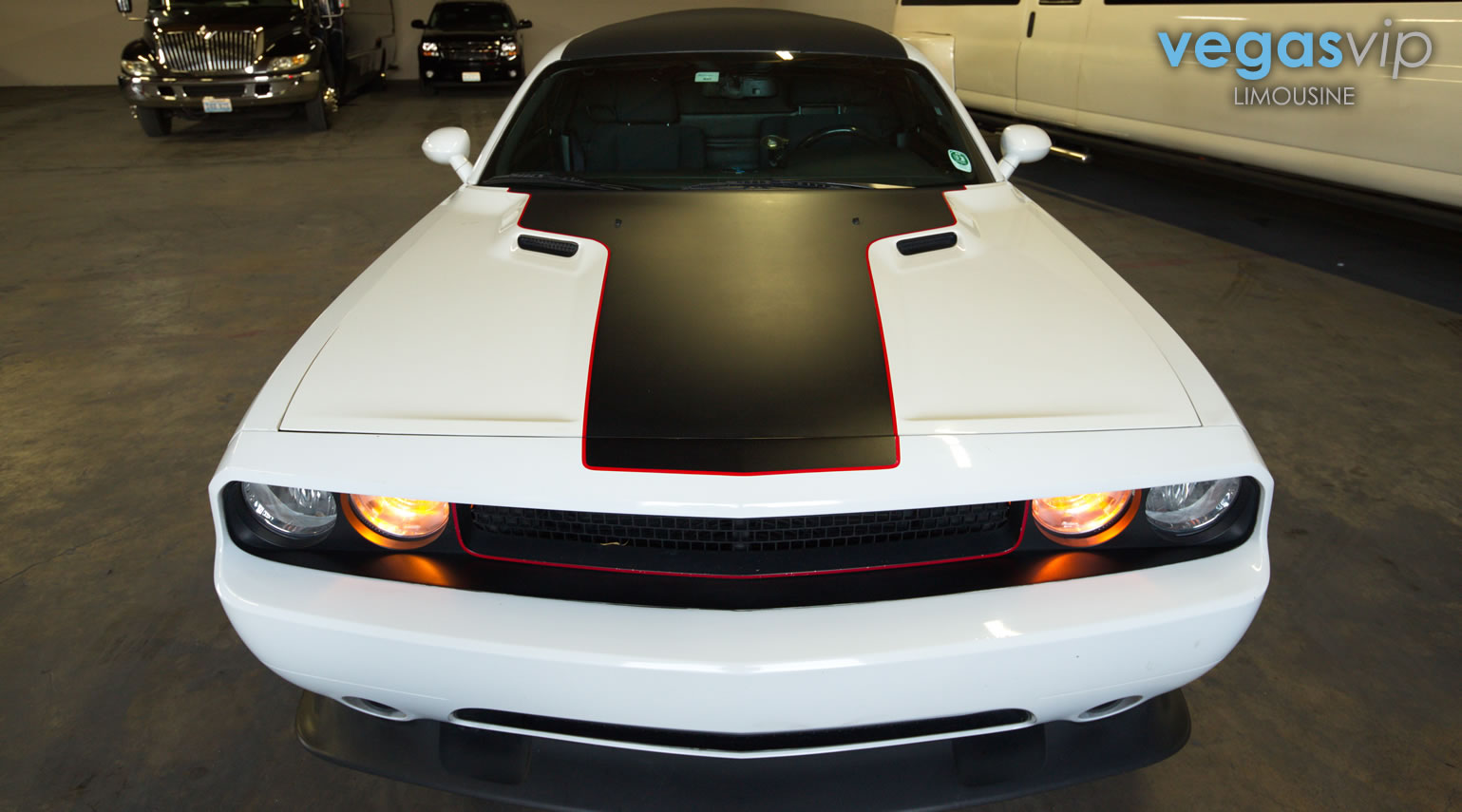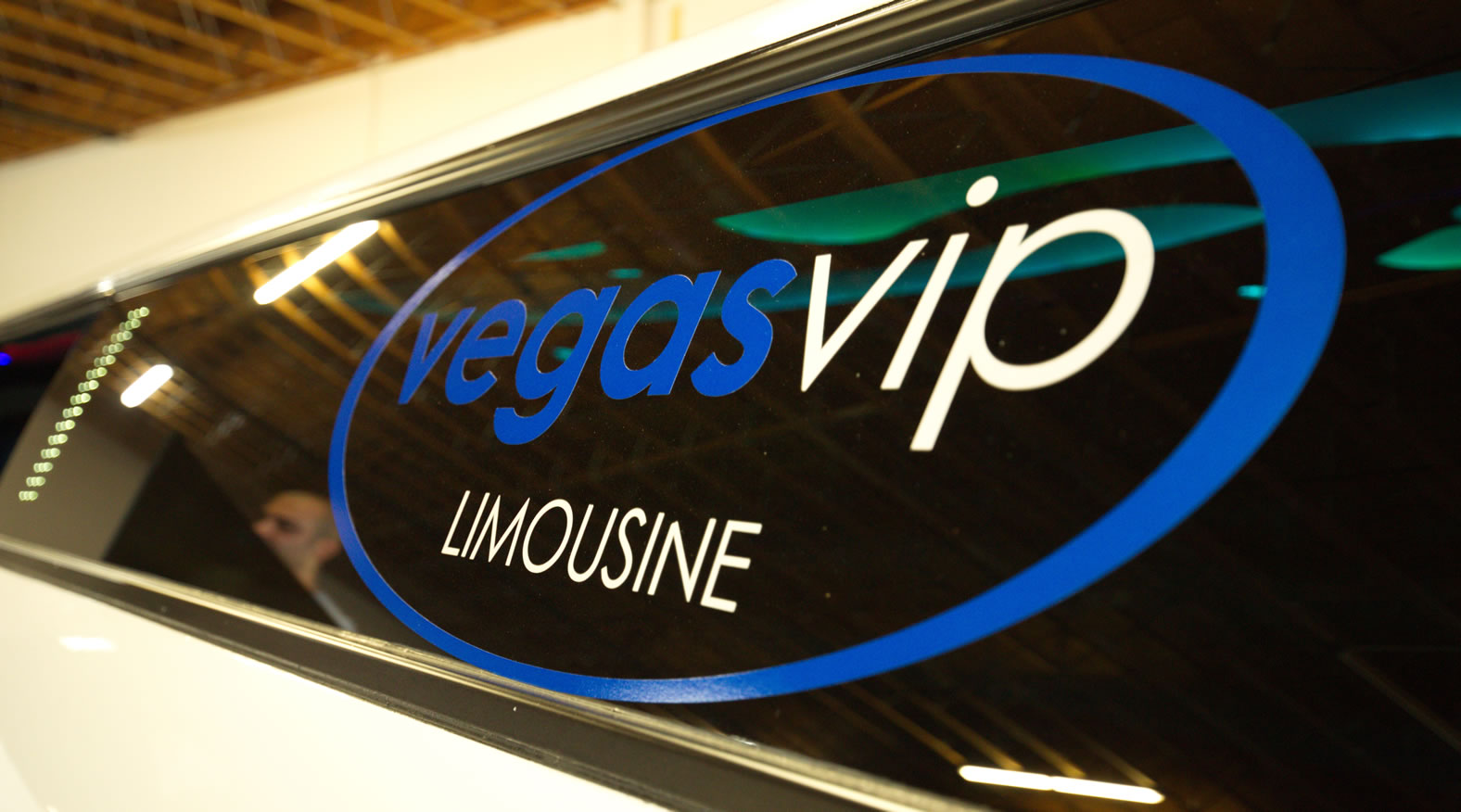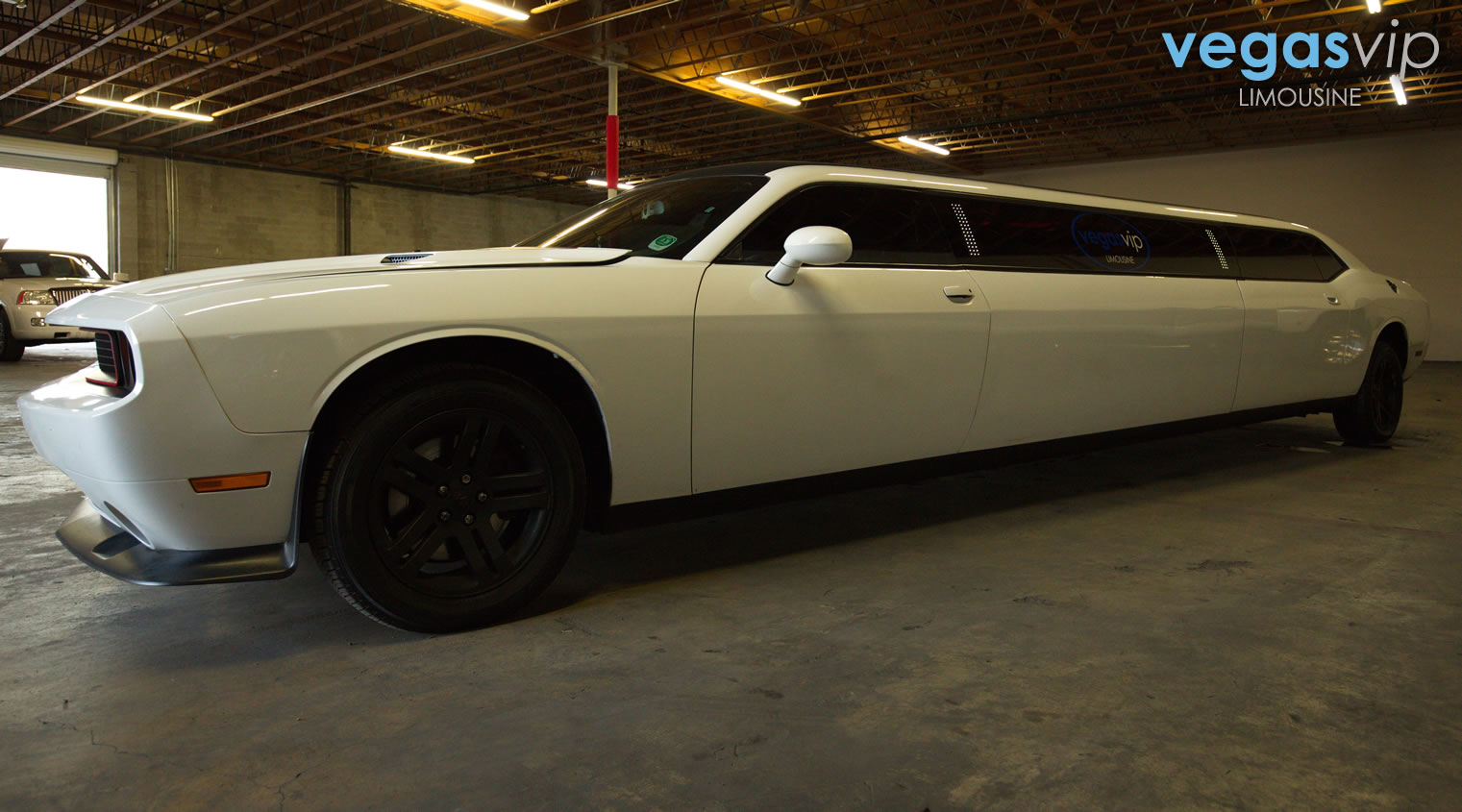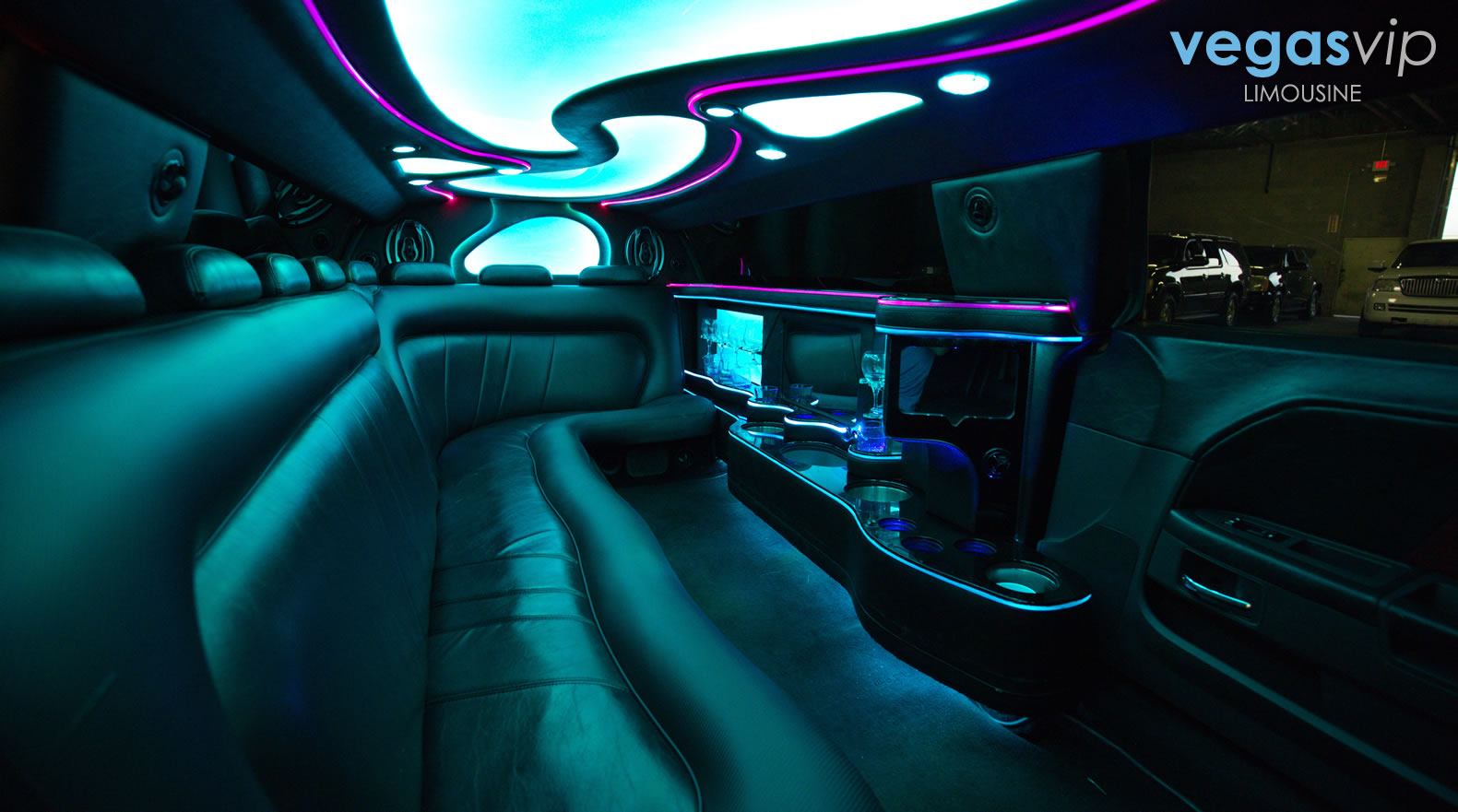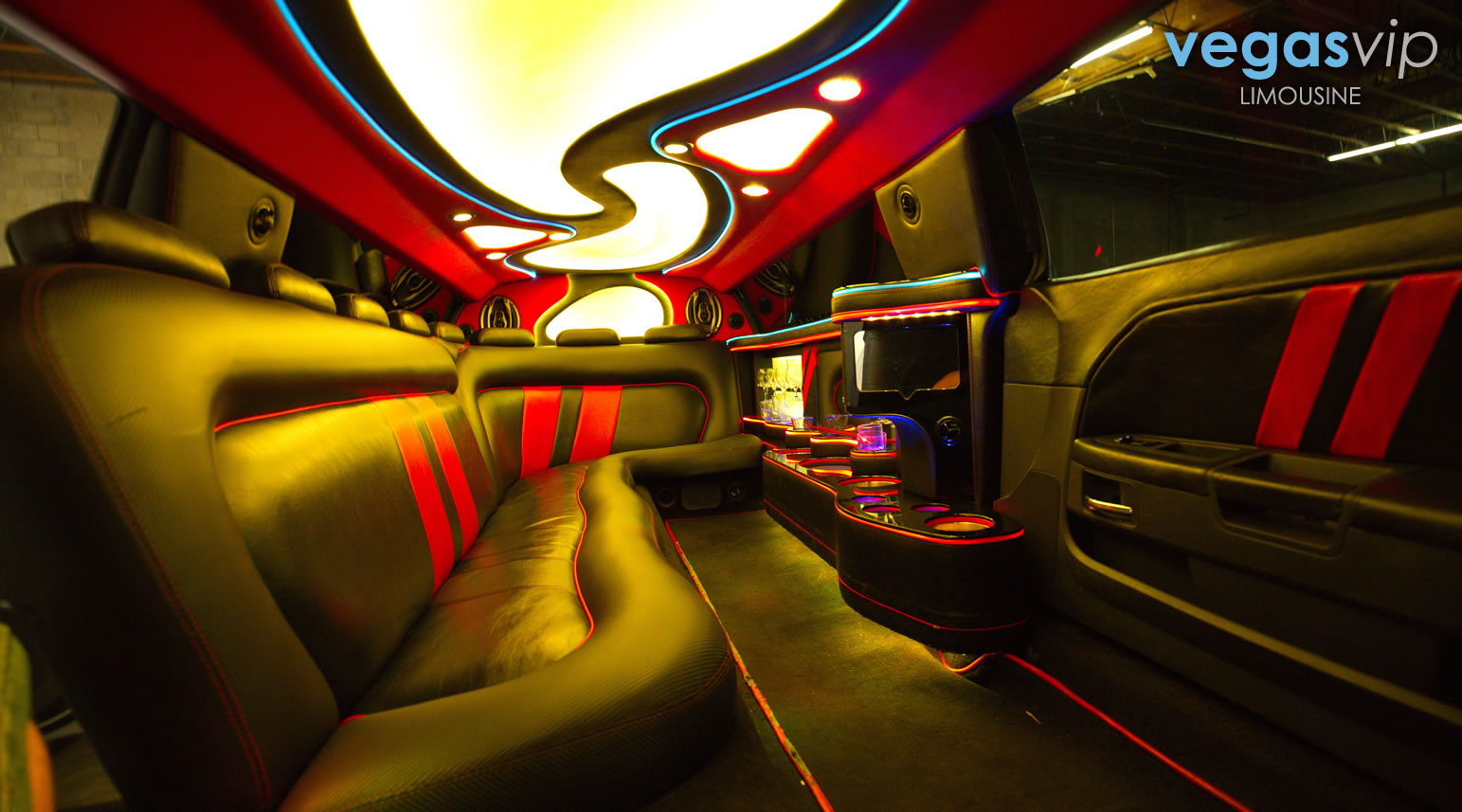 Dodge Challenger Limo
Combine the rugged power of a muscle car with the luxurious passenger capacity of a stretch limousine and you'll get the Dodge Challenger Limo. Sleek and stylish, this head-turning rock star of a limo is decked out with the best in entertainment options and luxury features. The suave hood scoops and racing stripes are just the icing on the cake. With the latest in audio and lighting systems, dark tinted windows, and spacious interiors, this limo blows its competitors out of the water.
We love us some wild and powerful limos, and the Dodge Challenger Limousine does not disappoint. Our signature Challenger limo features colorful LED lighting, bold black and red leather seats, an ample seating for up to eight passengers. Get thirsty during your ride? Just reach over and grab a champagne flute glass from the built-in bar area. The stretch vehicle also has an incredible sound system that harmonizes with the lights to create a cool club-like feel.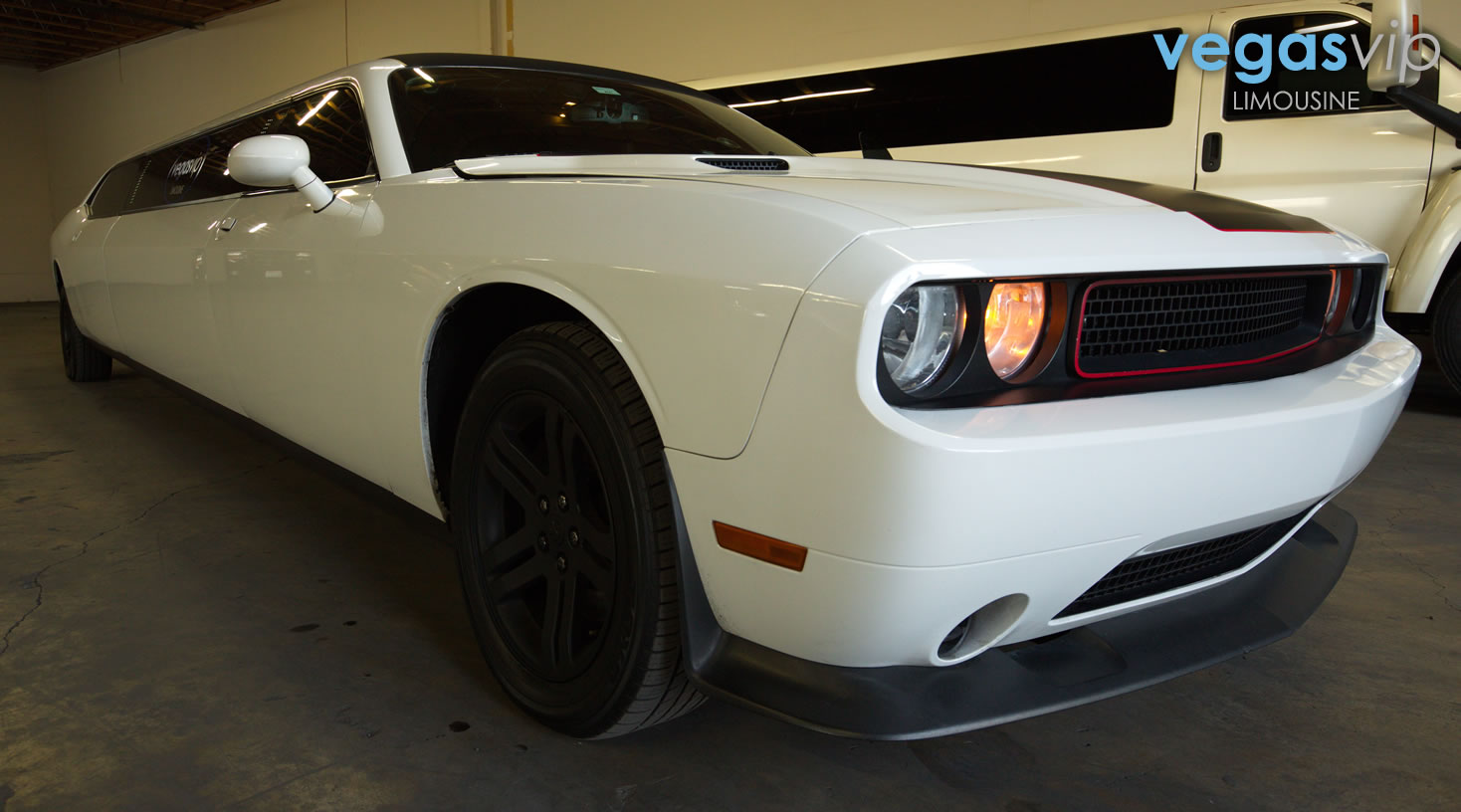 What makes this limo really unique is its make and model. The original Dodge Challenger is well-known for being an aggressive muscle car with the best in modern technology, fuel efficiency and an iconic design. The Dodge Challenger Limo supercharges these features into a stretched design to create a luxurious vehicle with favorable looks and power aspects. Of course, the Challenger limo still maintains the sleek, streamlined look that we've come to love and respect.
For small to mid-size groups interested in something a little more unique than your average limo, the Dodge Challenger Limousine is your go-to luxury vehicle. This head- turning vehicle provides plenty of room for relaxing and socializing, while offering sufficient privacy with its blacked out windows. This stylish party vehicle is the perfect accessory for groups of both men and women. If you're looking for a way to make a statement upon arrival to your destination, the Challenger is it.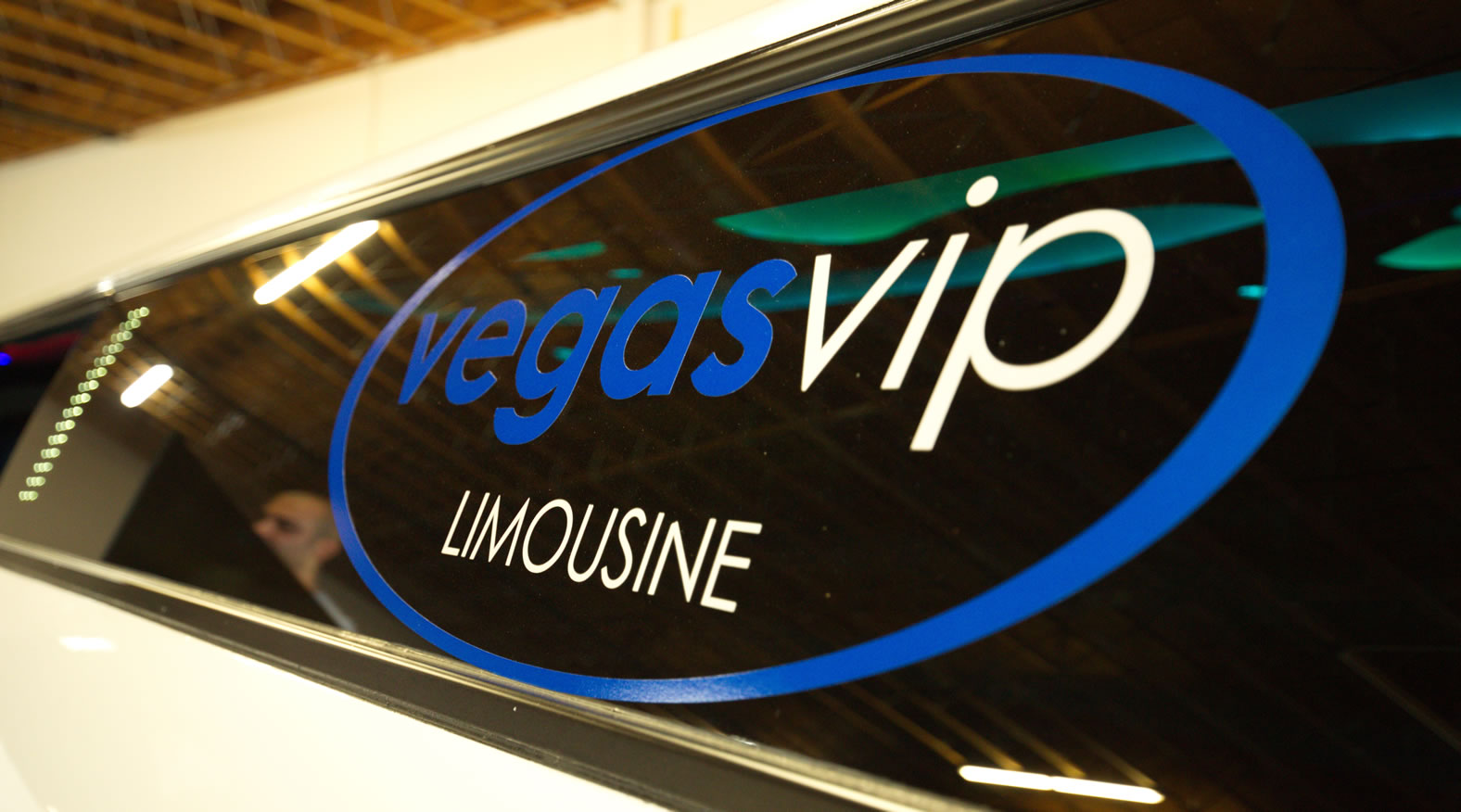 Looking for an excuse to rent the Dodge Challenge Limo for a night? There's plenty to choose from. This iconic vehicle is perfect for birthday parties, anniversaries, corporate events, graduations, proms, airport pickup, and literally any other type of event or celebration you can think of. With plenty of room for you, your friends and your luggage, you never have to worry about where you're going or how you're going to get there. The Dodge Challenger can more than accommodate your needs.
Today, more and more people are in search for something different in terms of luxury transportation. Your average stretch limo just won't do. The Dodge Challenger stretch muscle car is something you don't see every day. Use it for all of your formal and informal events, or just rent it for a night to drive around town and explore. You'll never get bored, as the televisions, lighting, sound system, and other modern features and amenities are sure to keep you and your guests entertained.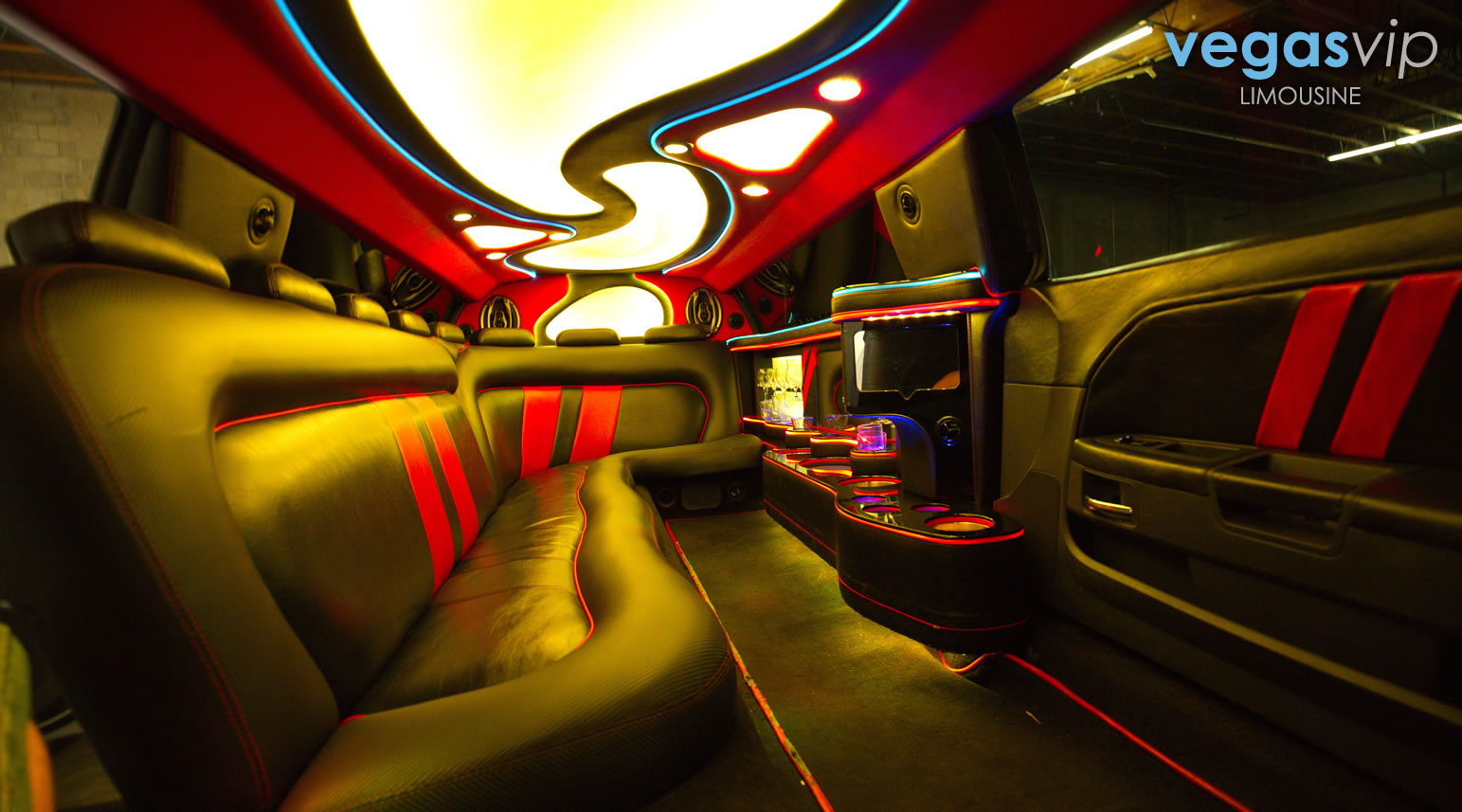 If promptness is crucial, then it's the Dodge Challenger limo you'll want. This powerful muscle car has the ability to get you to your destination quickly and more importantly, safely. It's certainly more reliable than a taxi cab and much less of a hassle than your standard rental car. With your own personal chauffeur, you don't even need to worry about driving. Just sit back and relax as the driver figures out directions, parking, and traffic. Our highly-trained drivers know their way around, ensuring you'll arrive on time.
If you're in search for a classic, yet masculine vehicle for your next event, look no further than our rugged Dodge Challenger Limousine. Contact us today at Vegas VIP Limousine to learn how you can get your hands on this popular vehicle.