Amenities
-Leather Seating
-Disco Light
-2 Minibars
-Pounding Stereo System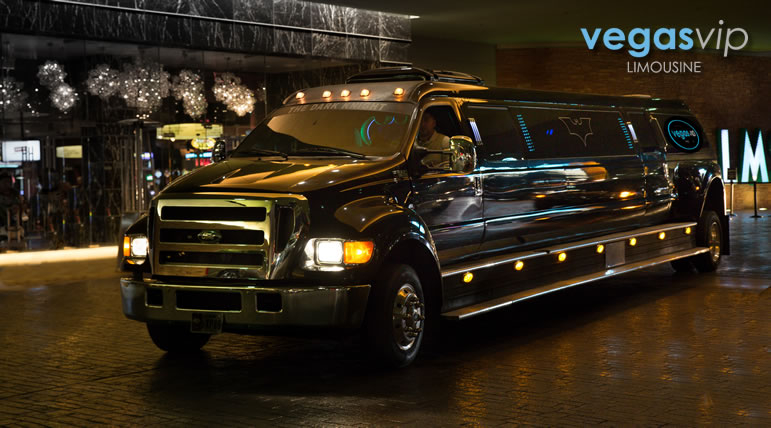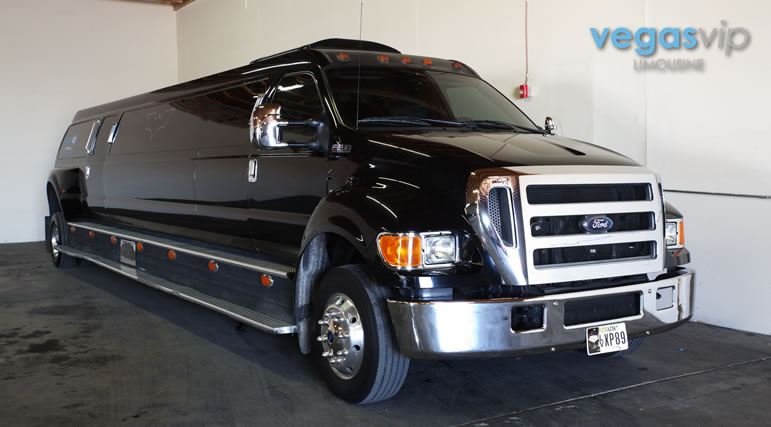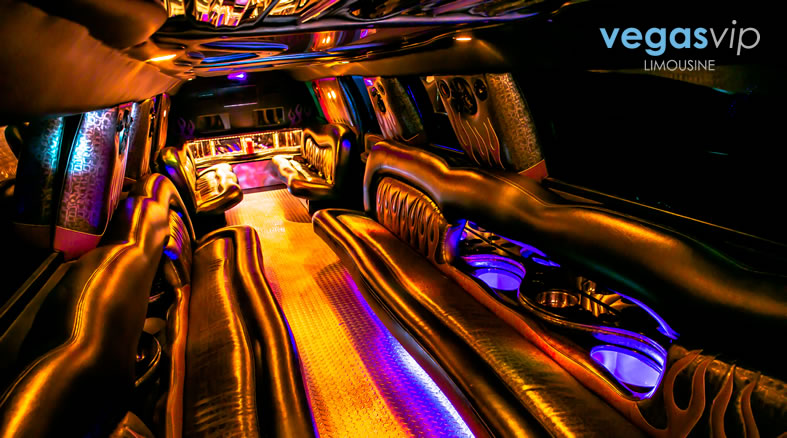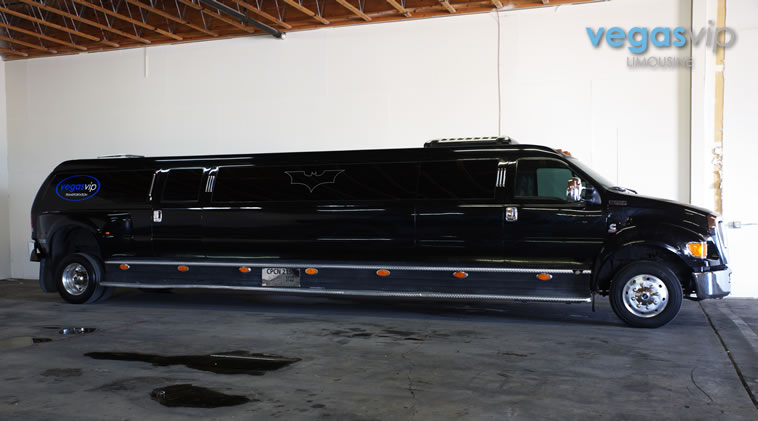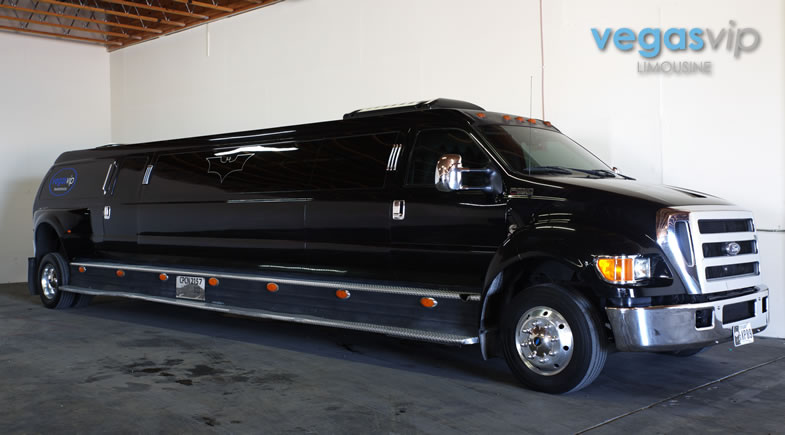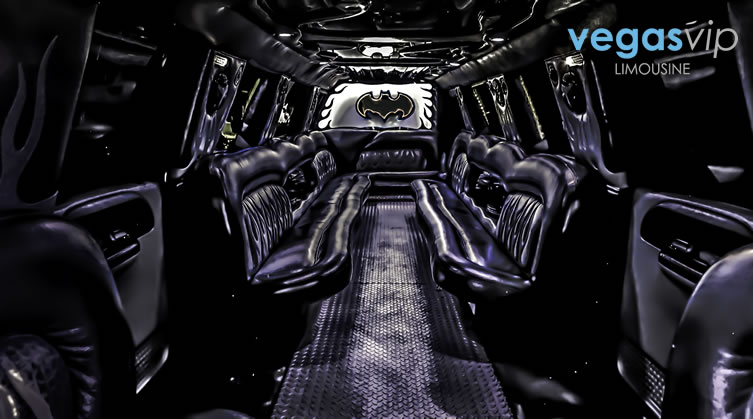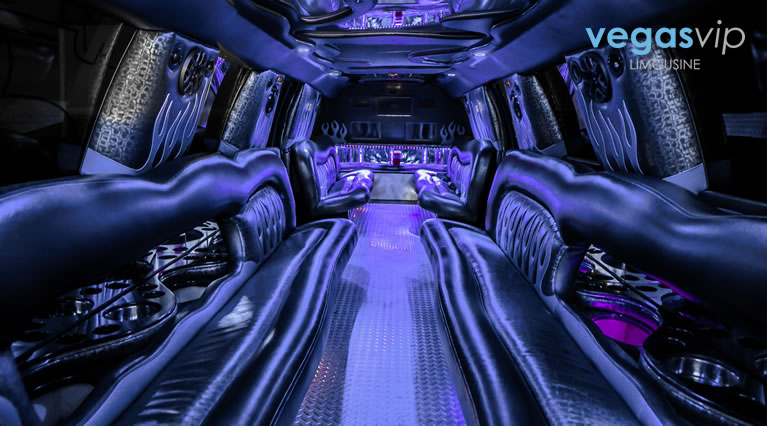 F650 Batman Limo
When making a grand entrance, bigger is always better. Our F650 Batman Limousine is not only impressive in terms of appearance; it's also chocked full of cutting-edge technology sure to make your travel thoroughly enjoyable. The Batman limo is far from your average luxury vehicle. It has the elegance of a lavish limousine with the brute size of a semi-truck. If that's not enough to spark your interest, you'll be glad to know you can invite all your friends to come along for the ride. The massive limousine is able to comfortably accommodate up to 26 guests with ease.
Built on the Ford F-650 chassis, which is traditionally used for heavy duty hauling, this monster limo offers the best in size, technology and design. You'll no doubt be turning heads as you ride down Las Vegas Boulevard or pull into your favorite nightclub or casino. While the exterior of the Batman limo is sleek and stylish, the real eye-opener is the interior. Inside, you'll find all of the top-tier amenities you'd expect to find in an upscale luxury vehicle, including a pounding stereo system and ample bar space. You'll also find some amenities you don't normally see in a vehicle, such as disco lights.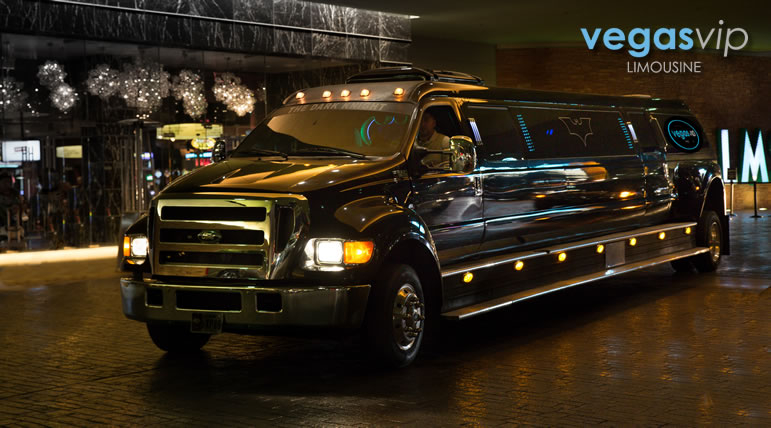 Start your visit to Las Vegas right by rolling up to your hotel or special event in the F650 Batman Limo. With the ability to accommodate up to 26 passengers, this luxury vehicle is idea for all types of occasions. Reserve it for an upcoming wedding, prom, birthday party, graduation, bachelor party, or bachelorette party. The vehicle is also a great choice for simply driving around and exploring the city. If you're New to Las Vegas, opt to visit local attractions in the comfort of the Batman limo.
Inside the Batman limo there is plenty of cool entertainment features to keep you and your guests busy during your travels. For comfort, the vehicle features plush leather seating. On the far side of the limo there are two convenient mini bars for your drinking pleasure. Of course, the vehicle is called the Batman limo for a reason. A large Batman logo adorns the wall between the passenger and driver compartments. Around the logo are lights that alternate color for an eye-catching effect.
Your agenda can change from one moment to the next. Have transportation readily available with our chauffeur-driven F650 Batman Limo. With an experienced driver ready and waiting, you can move from one destination to the next without disruption. You also don't have to worry about finding a designated driver or getting a DUI. Our drivers are licensed and have experience traveling the streets of Las Vegas safely, quickly, and efficiently.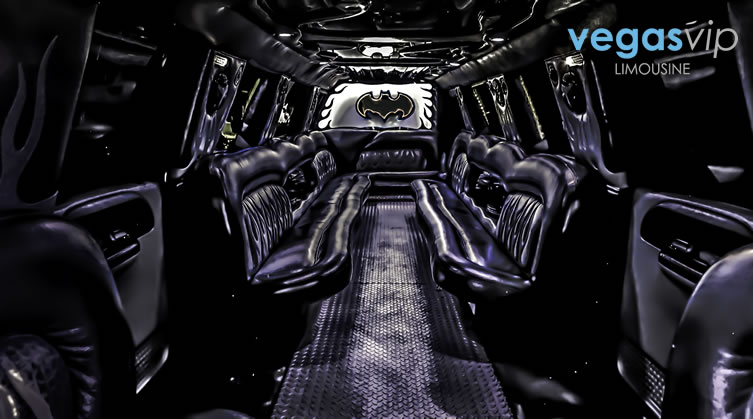 Many individuals choose limo rental services to enhance their status or style. With the Batman limo, you can live like a total rockstar – even if it's just for one night. Our large limousine renders elegance with a touch of ruggedness and masculinity. Another key reason to choose our limo service is for comfort and convenience. Simply sit back, relax and let the driver do all the hard work. You're in Las Vegas so take the time to let loose.
Our F650 Batman Limo is not just for superhero enthusiasts. It's for anyone who values luxury transportation in a unique package. On the outside, the Batman vehicle looks like a stylish and sophisticated limousine. On the inside, the vehicle has a club-like feel that puts you in the mood to party and have fun. For more information about our popular F650 Batman Limo or to schedule a rental, contact us at Vegas VIP Limousine.