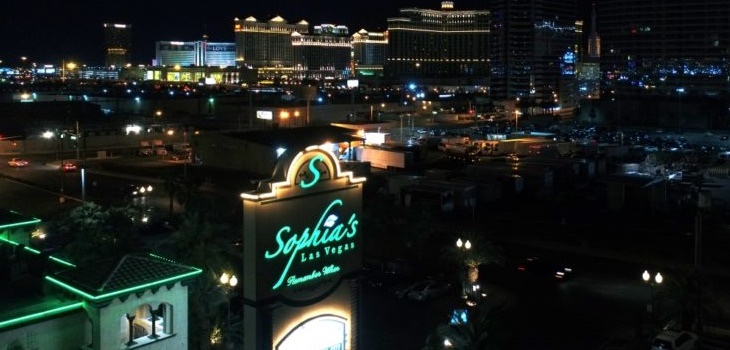 Sophia's Stripclub is one of the premier gentlemen's clubs in Las Vegas, recently taking over the space formally known as Oracle Night Club. After transforming the space into a posh venue with a nightclub feel, Sophia's has quickly become one of the go-to strip clubs in the city. You can find the two-story building directly across I-15 from the Las Vegas Strip. As the club is located in a light industrial area a little out of the way, you can expect a ride of about 10 minutes on average. To ensure you get there without any delay, you'll want to reserve limo service.
At Vegas VIP Limousine, you'll find a large fleet of upscale vehicles which provide the perfect way to get around Las Vegas. Choose from smaller options like the sedan limo, 6 passenger limo, or the 8-passenger limo. If you need something larger for your group, consider the Hummer limo, limo bus, F650 Batman limo, Dodge Challenger limo, or even the party bus. Hosting a bachelor party? The passenger limo has the capacity to hold up to 40 to 50 people. The giant limo and super stretch SUV limo are also massive and offer all the upscale amenities you'd expect to find in a vehicle of this caliber.
Even a basic limo beats riding in a taxi or Uber. Whether you're going out to a nice dinner or to Sophia's gentlemen's club, you'll want to show up in a vehicle that reflects your status. In Las Vegas, the only way to experience a night out on the town is in a limo. Getting around Las Vegas is also much easier if you have a driver behind the wheel that knows the city well and can maneuver through traffic like a pro. Of course, if you have a larger group you will all want to stick together. This is only possible when you have a vehicle that can accommodate a large group.
When you step into any of the pristine limos offered by Vegas VIP Limousine, you'll be instantly amazed at the interior. From the plush wraparound seating to the mood lighting and premium sound system, no expense has been spared to ensure that the vehicle provides guests with a true VIP experience. As Sophia's is located a short drive away, you'll have plenty of time to try out all the amenities available to you, such as the LCD TVs, customizable fluorescent lighting, and mini bar stocked with all your favorites.
Limo service isn't just available for trips back and forth to the strip club. You can also reserve a limo for your other transportation needs. In fact, you can schedule to have a limo pick you up the moment you step off the airplane at the local airport. No need to waste time trying to hail a taxi. When you reserve a professional limo service, you can get transportation directly from the airport to your hotel where you can drop off your bags and prepare for the night. You can then schedule the limo to pick you back up to bring you to your destination of choice.
Once you finally arrive to Sophia's, you'll be ready to take advantage of all the perks. Indulge in bottle service, sample the food menu, listen to music, and of course watch the beautiful dancers perform on stage. The strip club also has three full bars and special VIP rooms if you prefer alone time with your dancer of choice. At the end of the night, you can have your limo service bring you back to your hotel where you can rest up for the next day of fun.
VIP Limo Packages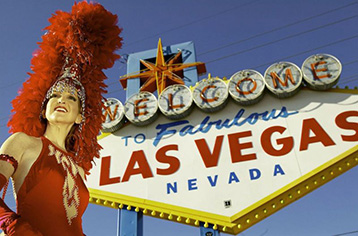 WELCOME SIGN

✔ Pick up from your hotel

✔ Two hours Las Vegas strip tour

✔ Welcome sign photo stop

✔ Drop off to your hotel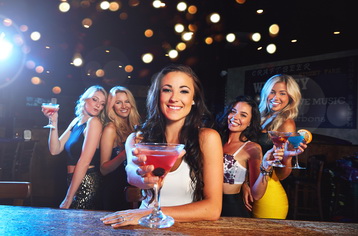 BACHELORETTE PARTY

✔ Pick up from your hotel

✔ Hummer Limo Transportation

✔ VIP entry to 3 nightclubs

✔ No Line, No Cover, Gratuity Included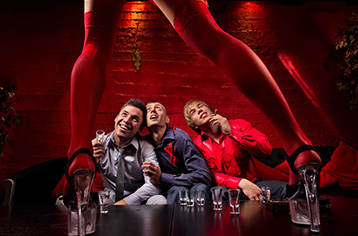 STRIP CLUB TOUR

✔ 4 hour SUV Limo Charter

✔ VIP entry to Nightclub

✔ VIP entry to Strip Club

✔ No Line, No Cover, Gratuity Included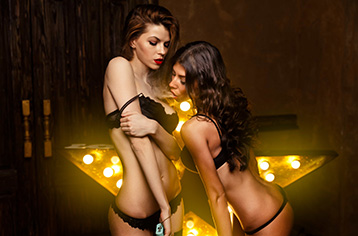 BACHELOR PARTY

✔ Pick up from your hotel

✔ VIP entry to 3 strip clubs

✔ VIP Host

✔ All Inclusive